When Justin and I moved into our own house four and a half years ago, I turned a small patch of land next to the kitchen into my very first vegetable garden. I made starter pots out of newspaper, filled them with special soil, pressed tiny seeds into the dirt, watered regularly, held my breath and then tearfully watched every single sprout shrivel up and die. Fortunately, after a bit more practice, our harvest has grown substantially since that first year. But it's not about the harvest. It's about nurturing food in its most wholesome form. It's tasting the difference between store-bought and backyard cultivated. It's pulling weeds while planning my future. Pinching tomato suckers while praying for health. Counting ears of corn while counting my blessings. It was the comfort of home most difficult to leave behind. So, when I got wind of our host's "small farm" a kilometer away from their downtown home in Abruzzo, Italy, I made it my mission to get invited. The offer came one night over dinner and the following day we rode bikes to this beautiful piece of  earth. Walking between rows of lovingly-planted vegetables and fruit trees fulfilled something that has been missing on this journey. All you lovers of seed and soil, these photos are for you:
L to R: Remo, main caretaker of the farm; his son, Domenico; and Justin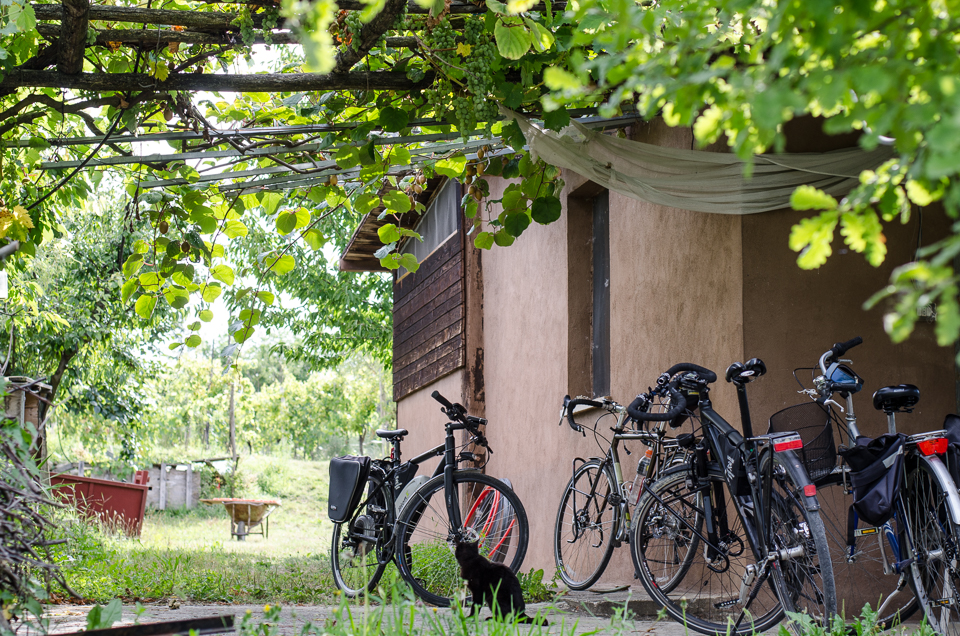 I cruised to the farm on Domenico's electric bike.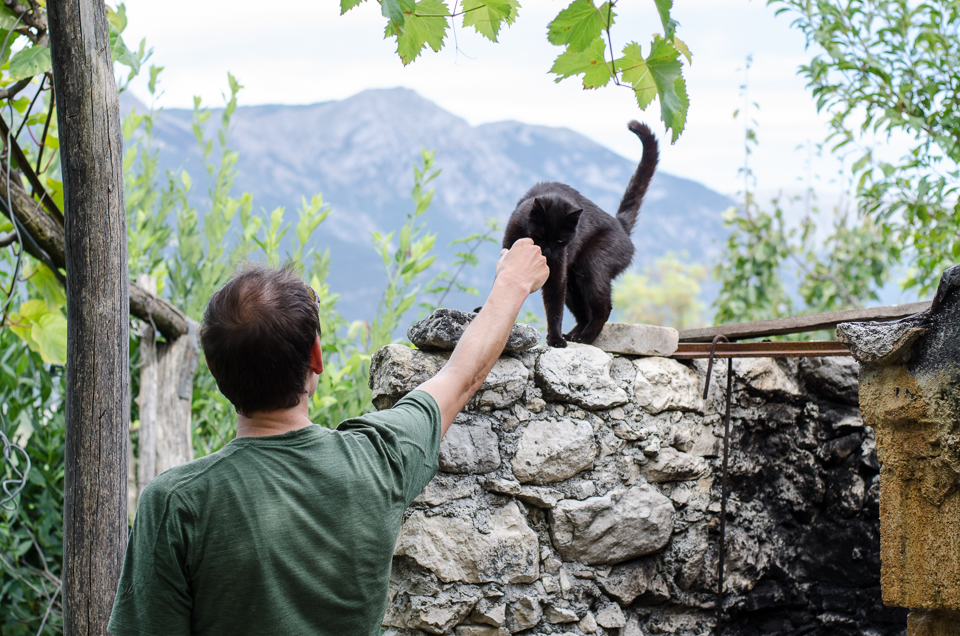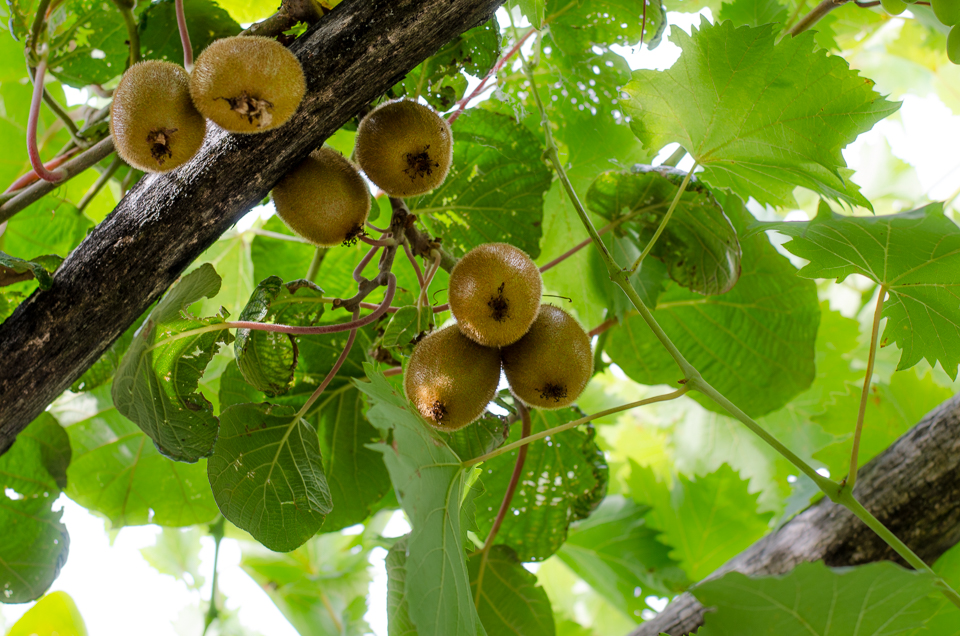 Kiwis!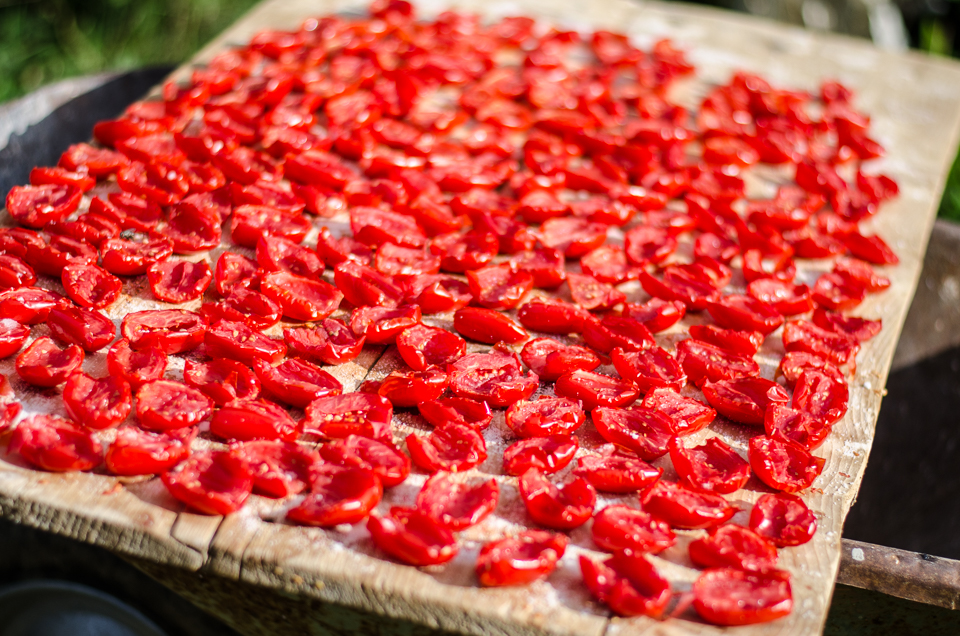 Sun-drying tomatoes.
It seemed like the majority of homes we pedaled by in Italy had tomatoes growing, but we never spotted a single tomato cage. Instead, they were staked and supported just like they are here, to the right of the corn.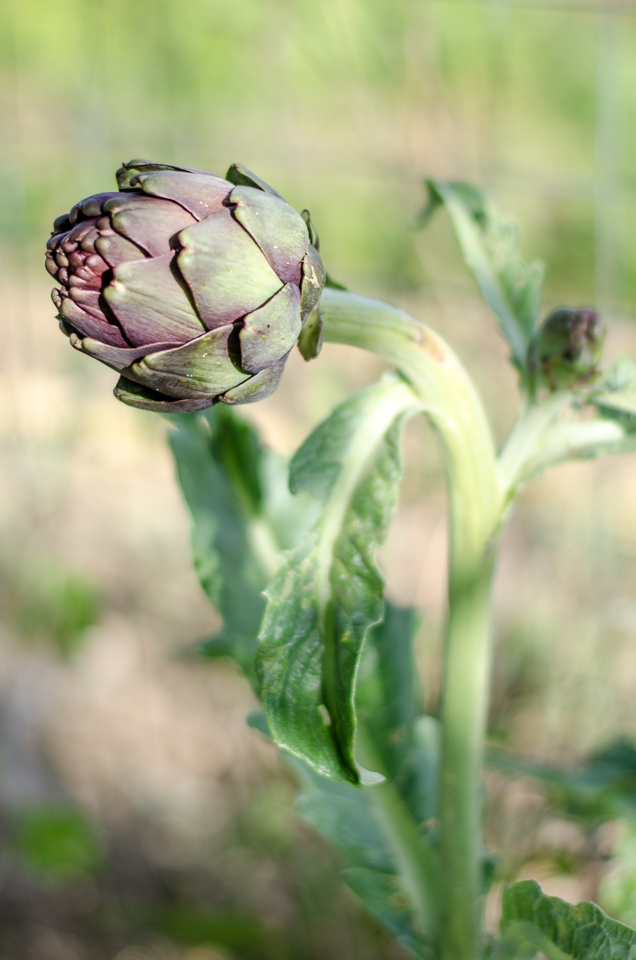 Artichoke: a funny-sounding English word for what Italian's call "carciofo."
Figs!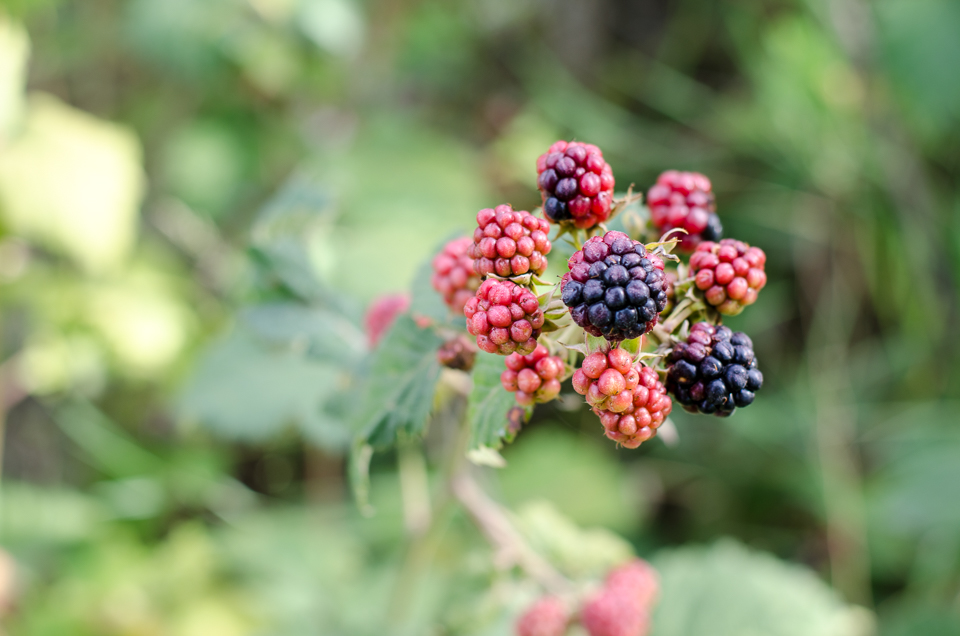 Asparagus fronds.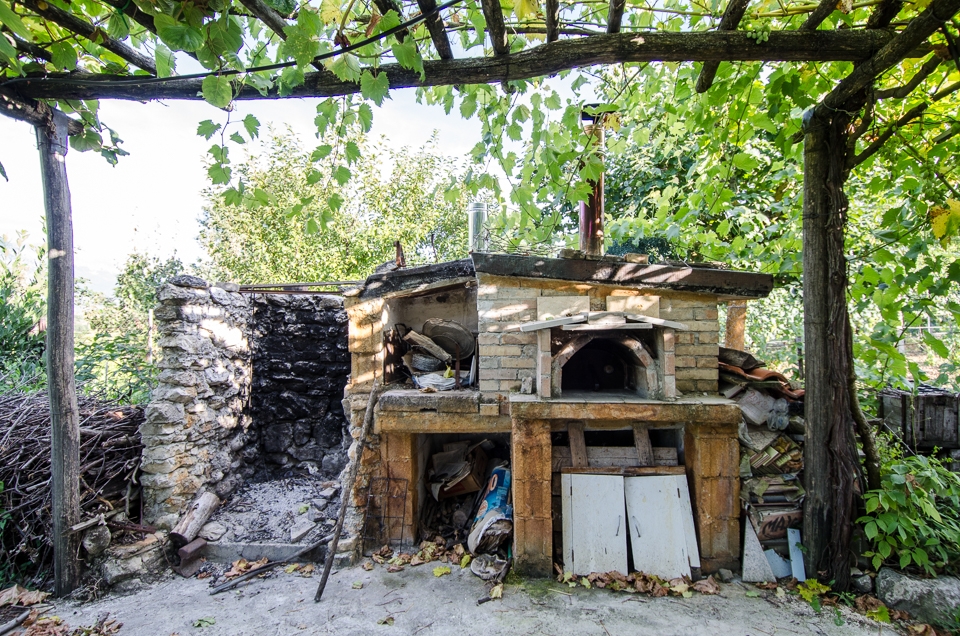 Outdoor oven for summer pizza making.
The closest we got to a Lamborghini in Italy!
*Remo, thank you so much for taking the time to show us around. Your farm is beautiful. This was a personal highlight of our journey so far.