The Kingdom of Cambodia, as it's officially known, welcomed us with wide smiles this past November. A great relief, because we were strongly mourning our time in Nepal, where apparently two months is not even close to enough time to drink in the Himalayas while drinking every cup of Masala tea offered to you. I digress. We're rolling on Salsa Fargos these days, and so we opted to take trails less traveled while pedaling through. This allowed us to escape the oppressive heat of the blacktop roads and interact with people in tiny fishing villages who can probably count on two fingers the number of travelers that have passed right by their house.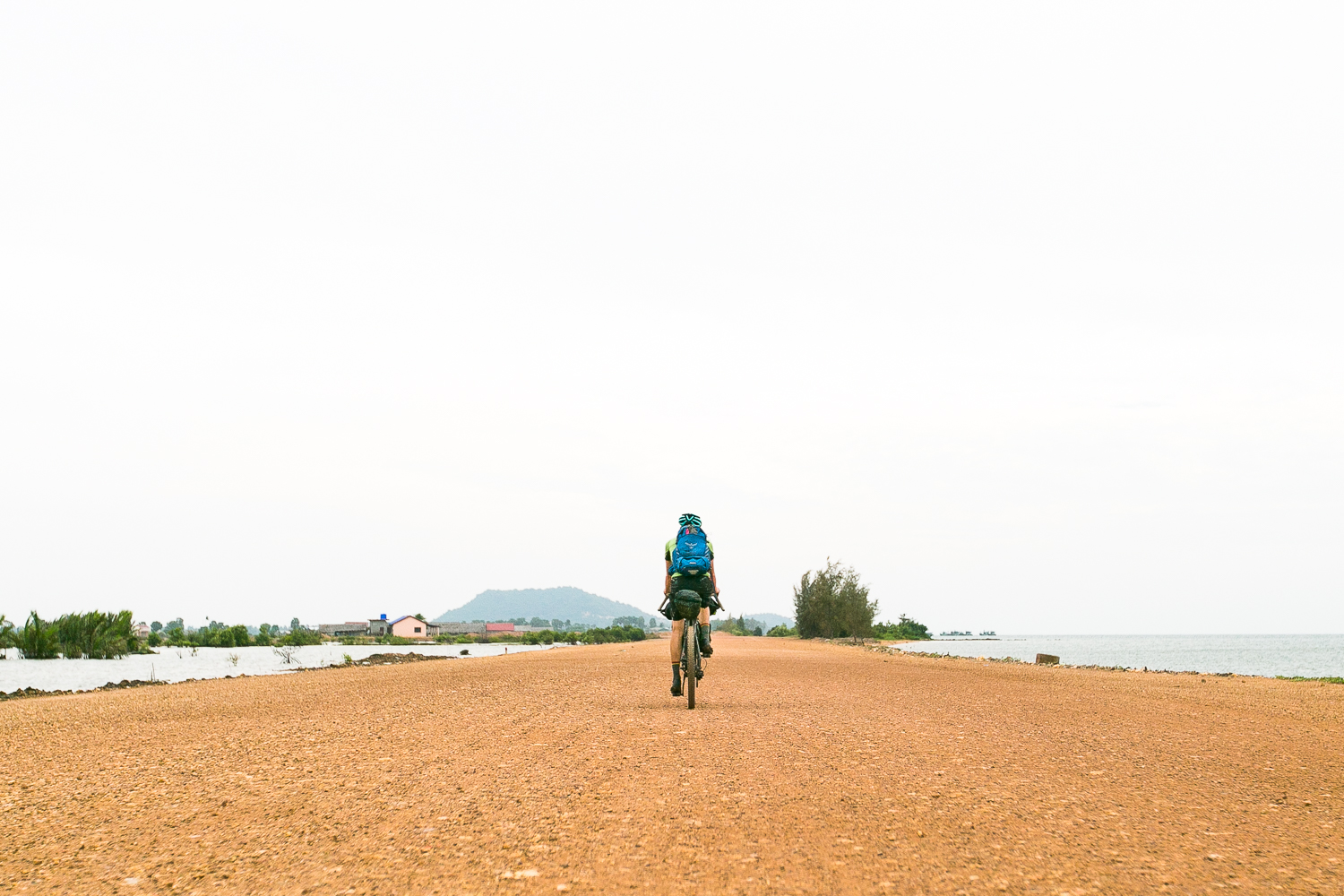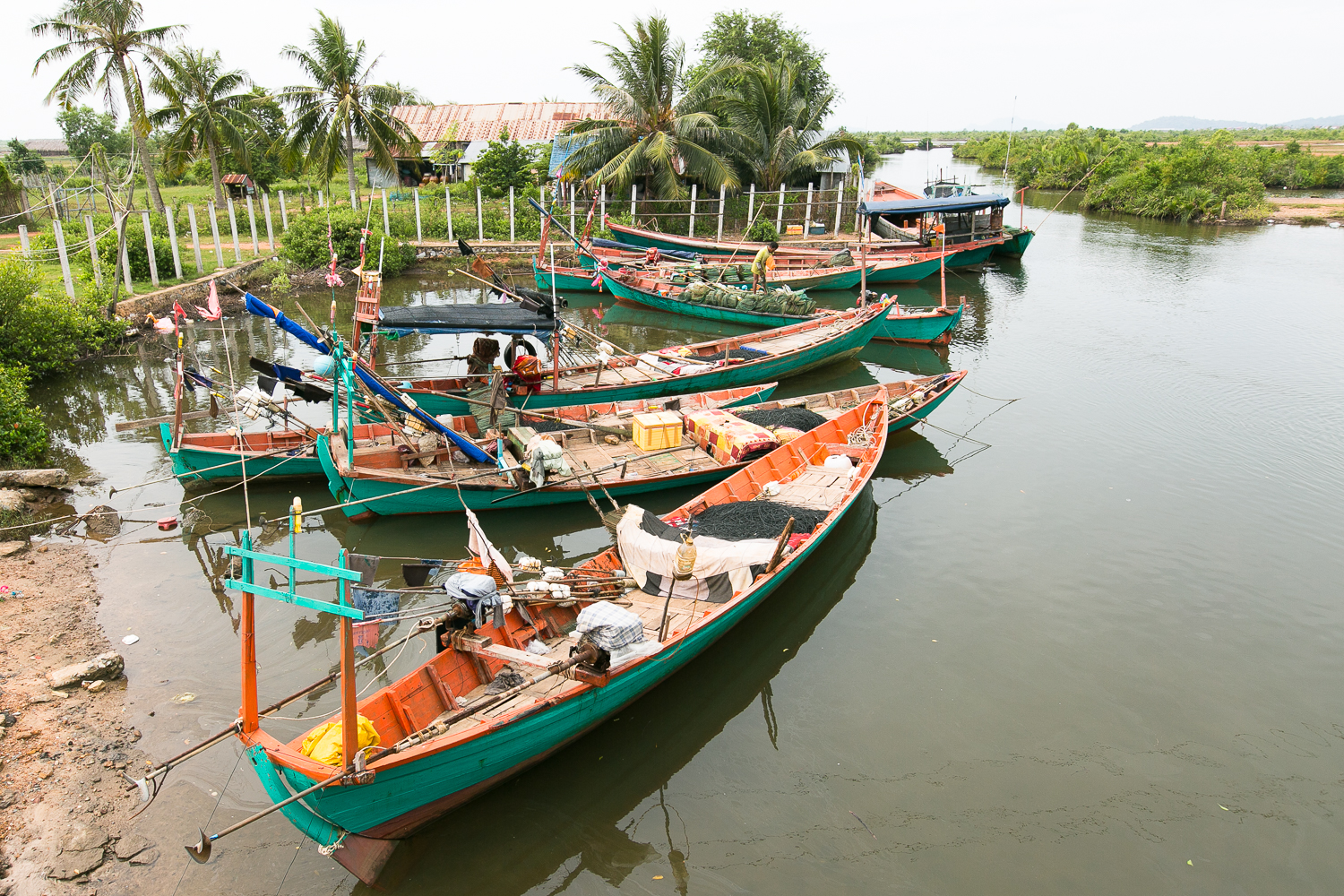 Cambodia is roughly the size of Oklahoma with mountain ranges to its north, but our tires stayed firmly in its southern lowlands and seacoast as we made our way east toward Vietnam.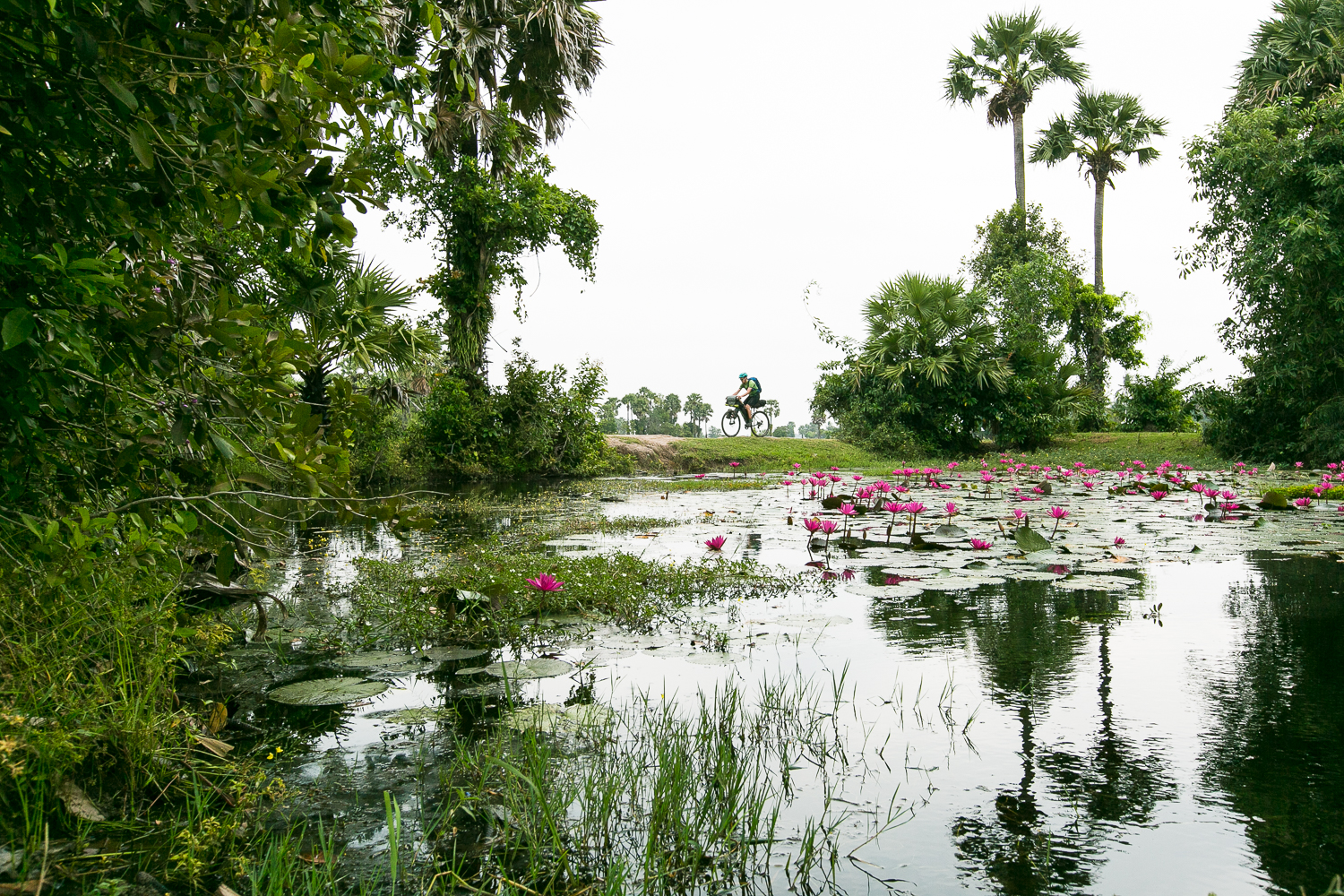 When the thermometer reads 100 degrees Fahrenheit in the coldest season, you know you're not in New Hampshire anymore. Situated so close to the equator, Cambodia's sun isn't the sun I'm used to. Locals protect themselves by sporting long pants and shirts, overly wide-brimmed hats and many even wear scarves. My exposed arms and legs turned heads. During rests in the shade, women practically ordered me -- in an affectionate, motherly way -- to cover up, grabbing my arm and pointing toward the sky. Dripping with SPF 50-infused sweat, the last thing I felt like doing was adding more layers. But after weeks of pedaling in a tank top and shorts, and after I noticed the sun was indeed rapidly damaging my skin, I surrendered to arm warmers.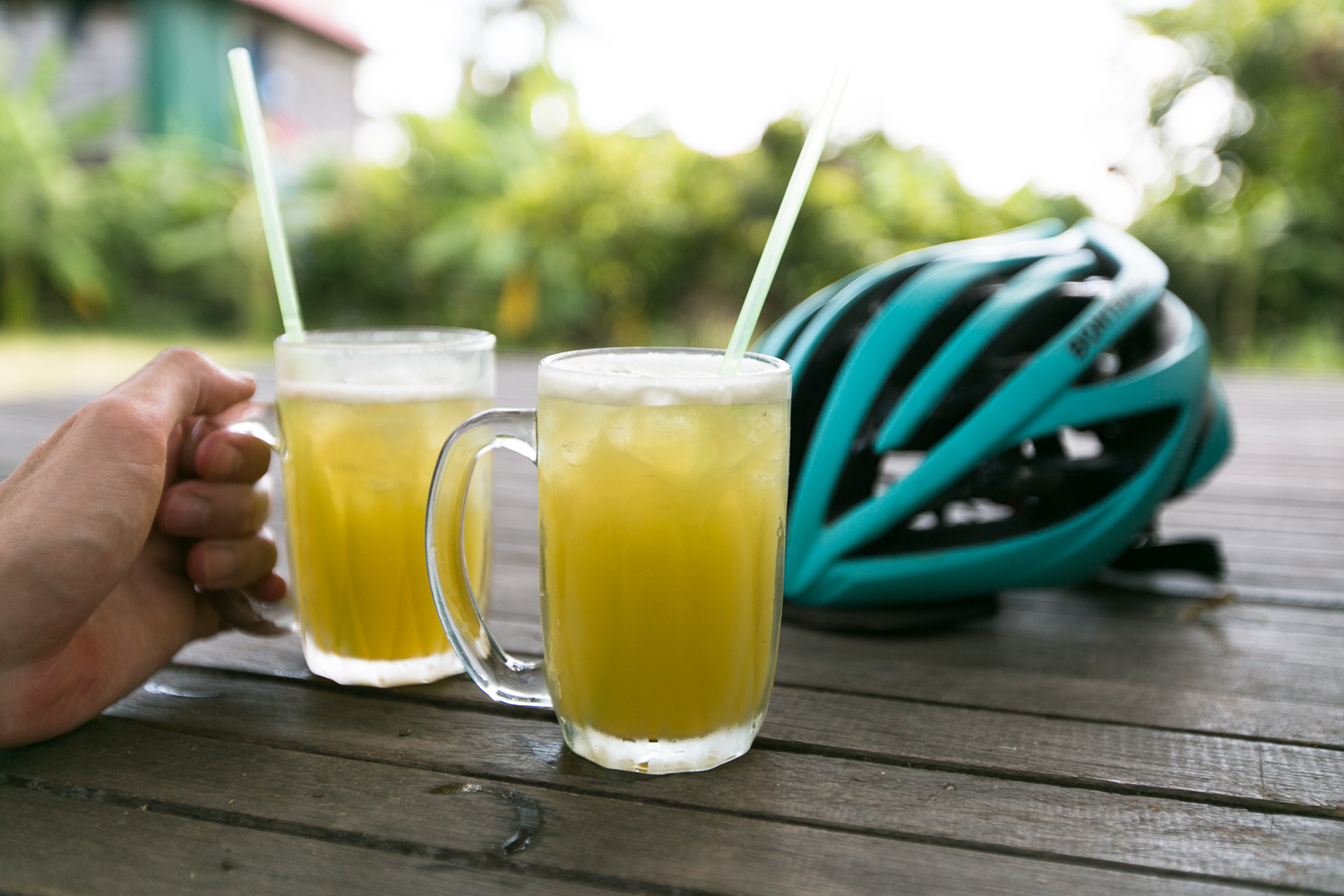 Shady roadside stands and homemade sugarcane juice were our salvation from the blistering sun.
In addition to its stunning sandy shores, we spent a few days each in Cambodia's two largest (and surprisingly sophisticated) cities. Siem Reap offered us a bit of nightlife and diverse culinary options, though we stuck to ordering the Khmer curry more times than not. It's that good. We spent a day visiting Angkor while we were there and it not only lived up to, but surpassed all the hype.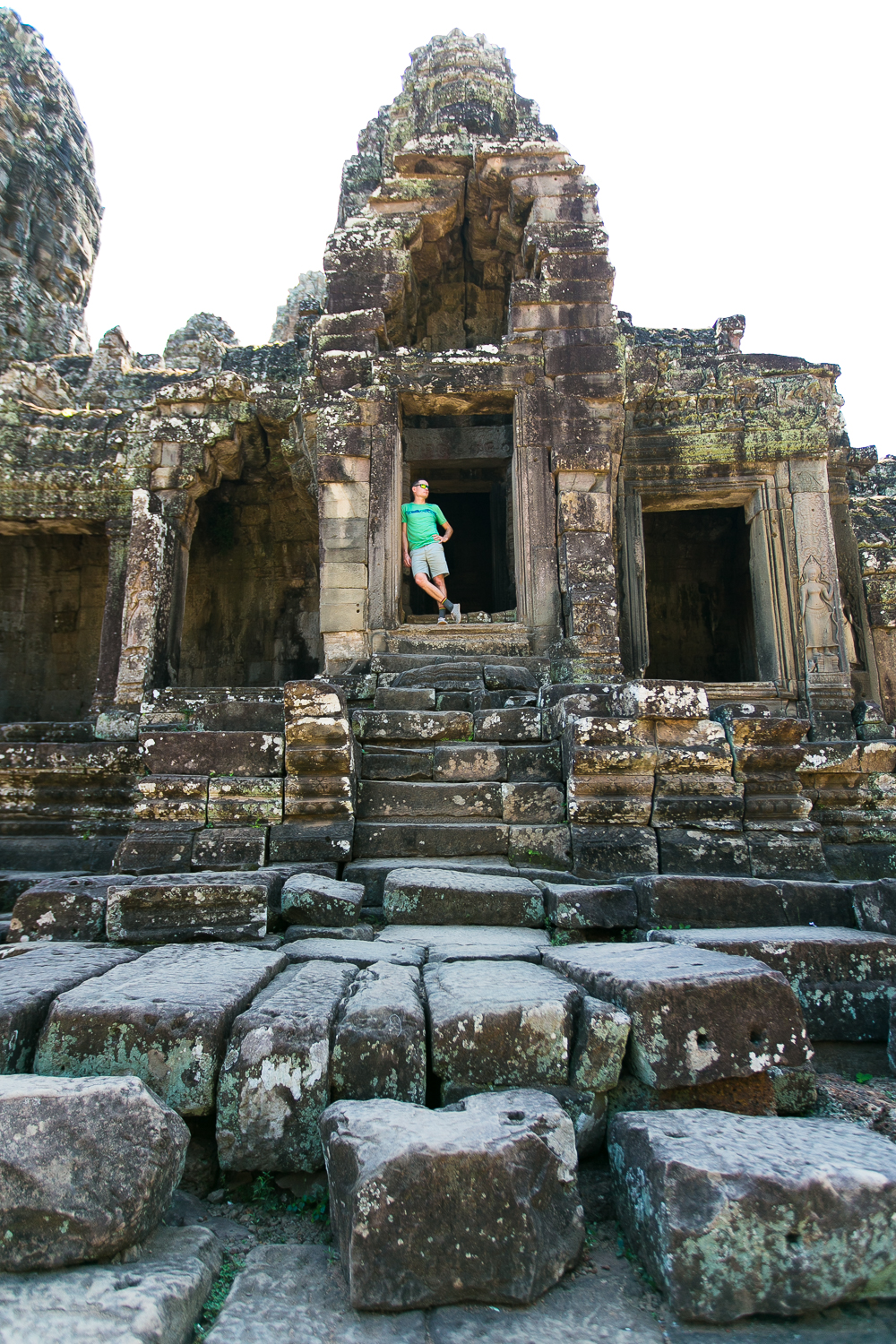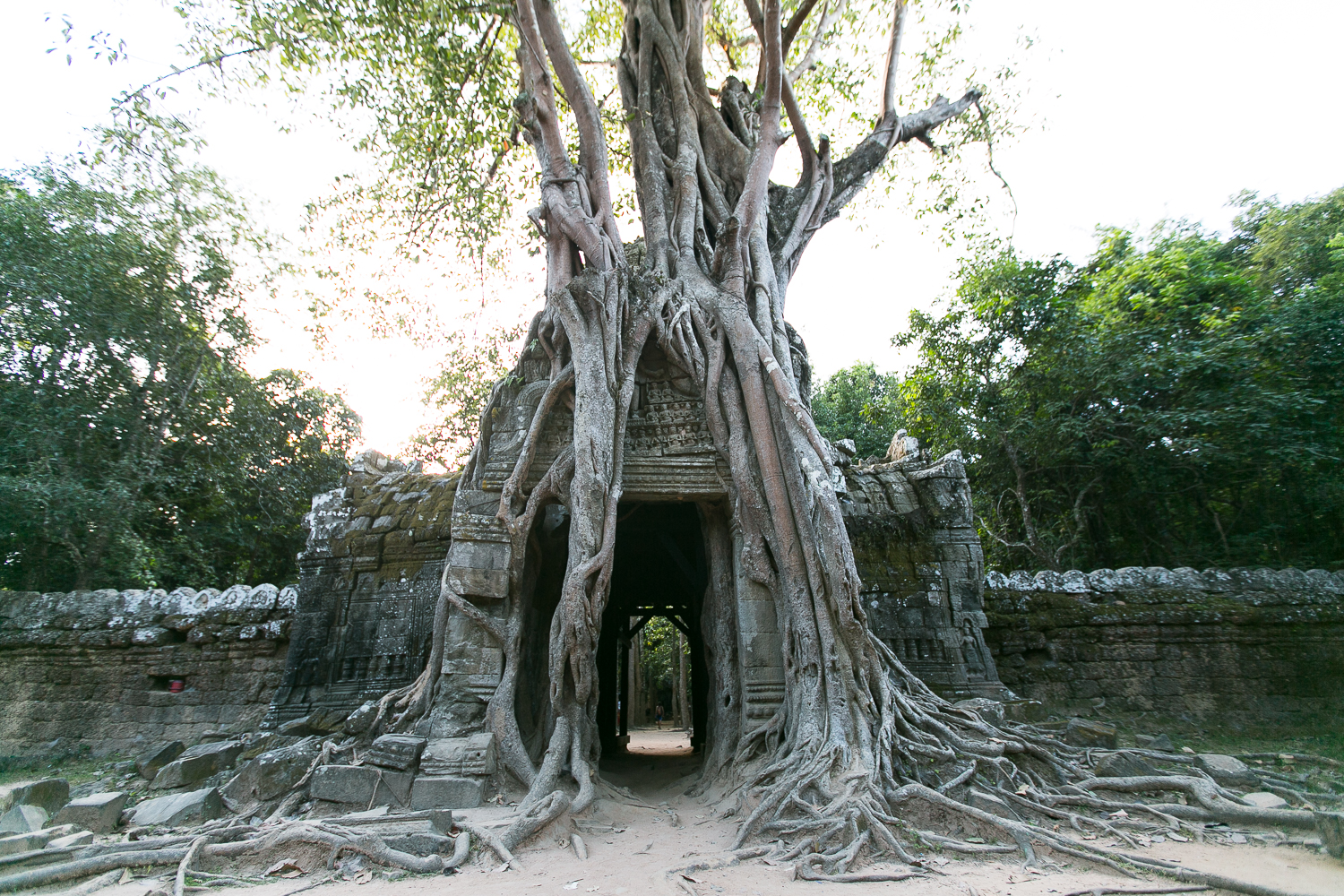 We were caught off guard by the beauty and authenticity of Cambodia. Plagued with such a turbulent history -- an estimated four to six million landmines still exist in the country according to one organization -- the uplifting spirit of the Khmer people is inspiring and unforgettable.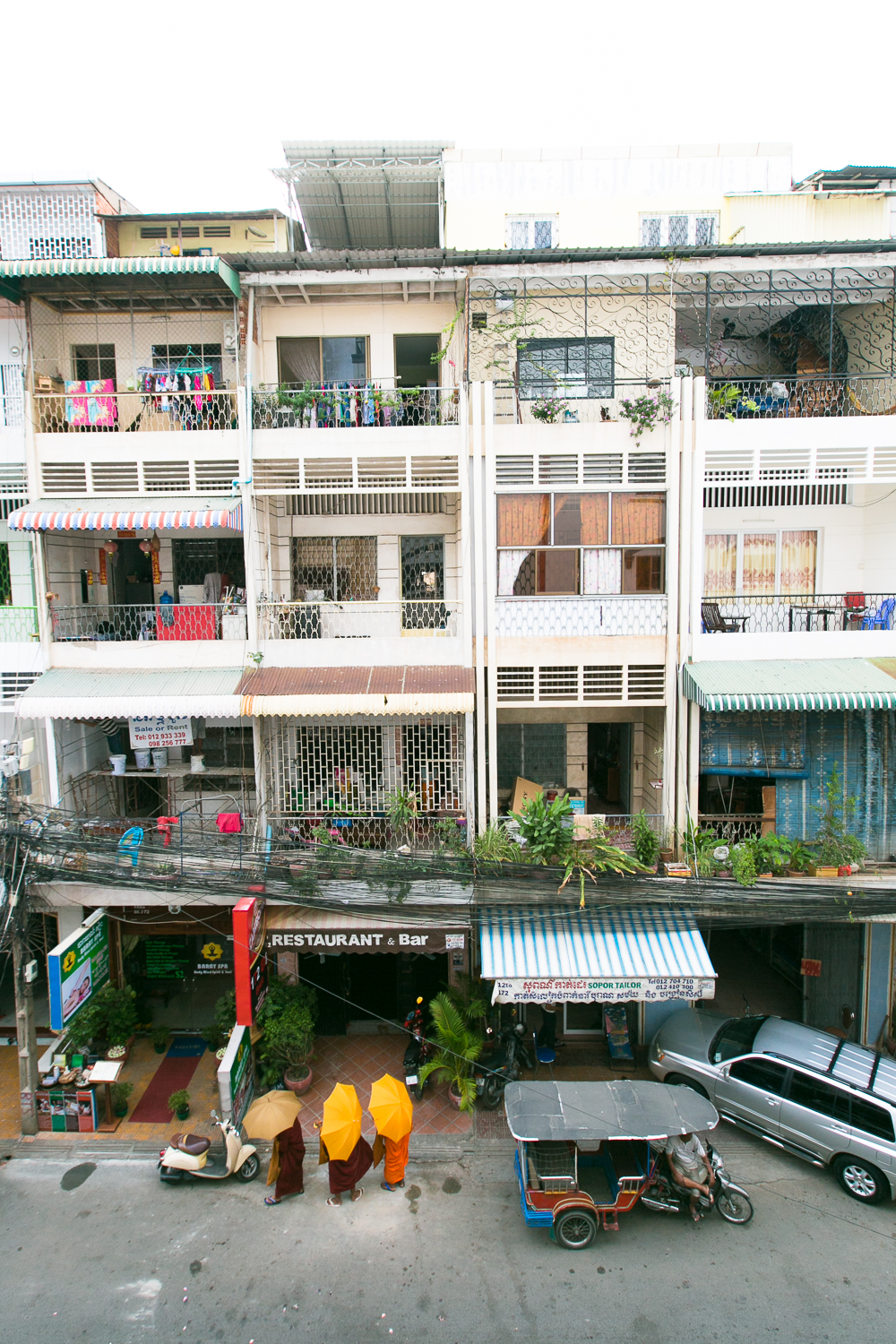 Monks on their morning "offerings" walk in Phnom Penh.