Nepal has been the hardest goodbye. What a truly special part of the world that's filled with people who have souls as beautiful as the Himalayas they call home. We spent two challenging months exploring by foot and bike, warmly welcomed by a kind and peaceful society whose daily struggles are unimaginable to most people I know.
From Kathmandu, we took a small twin engine plane to Lukla, the gateway to Everest Bast Camp at 9,334 feet. The cliff-side runway has been described by the History Channel as the most dangerous airport in the world.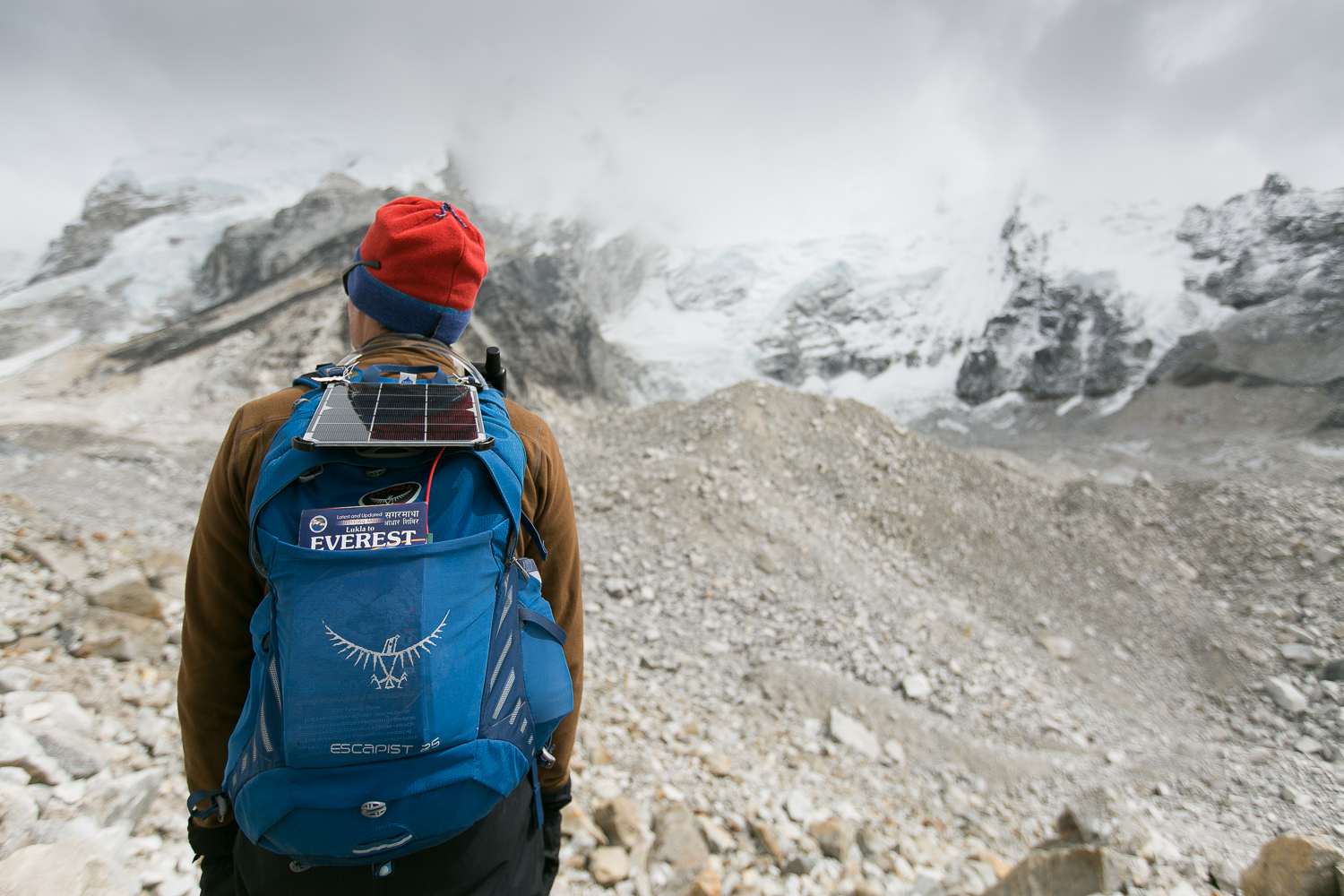 It felt good to hike for a bit. It also felt really slow!
Due to April's earthquake, tourists have been scarce in Nepal. The trek to Base Camp was no exception, and we were kept company by local porters hauling everyday living supplies up to each village. Because there is no motorized traffic in the Khumbu Valley, everything people need to survive is carried up to each village via human power. This can take days, with each village having less "stuff" than the last.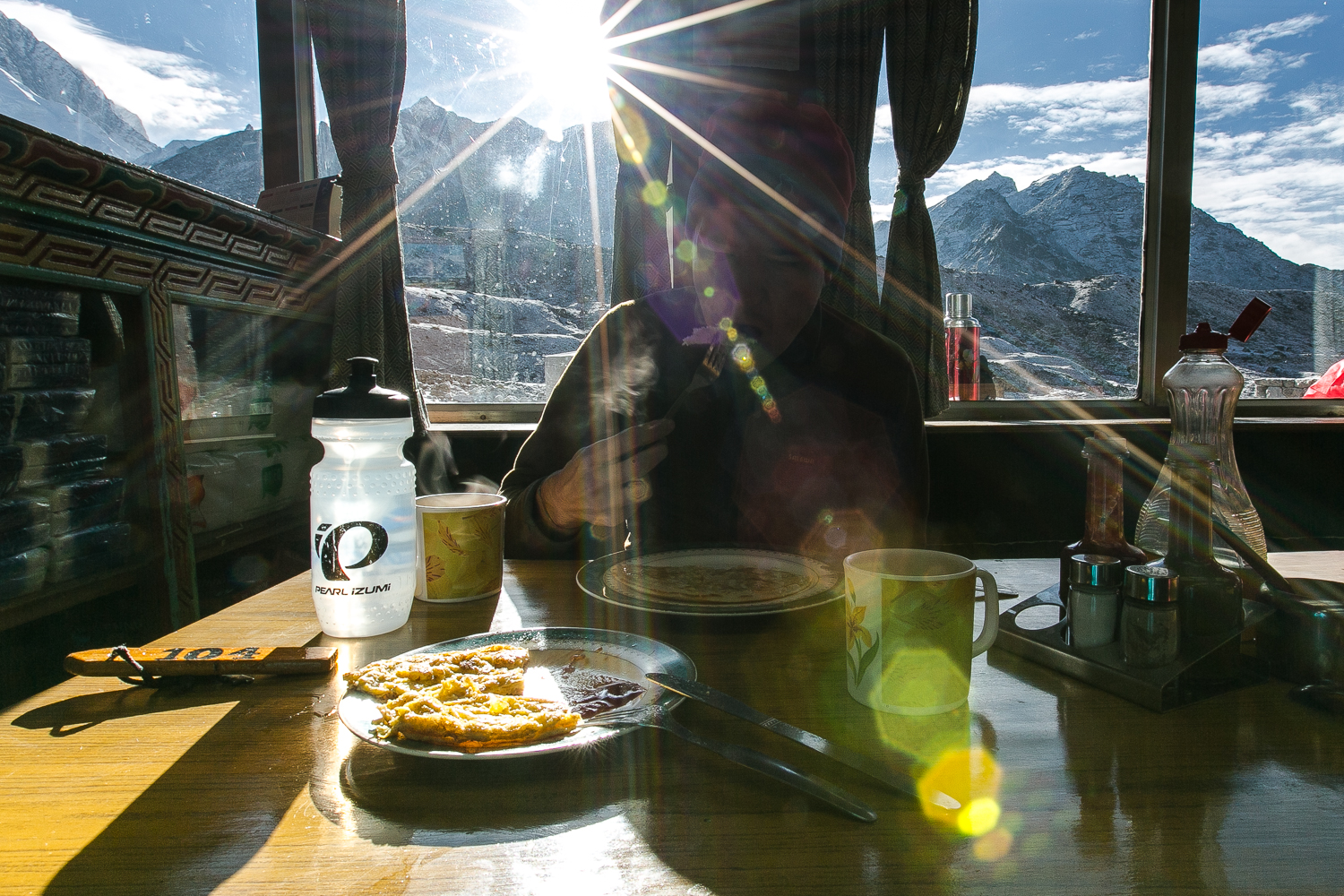 The accommodations on the way to Everest Base Camp are tea houses. These basic "hotels" aren't heated and serve the same food options, but the view of the Himalayas as one climbs higher and higher is incredible.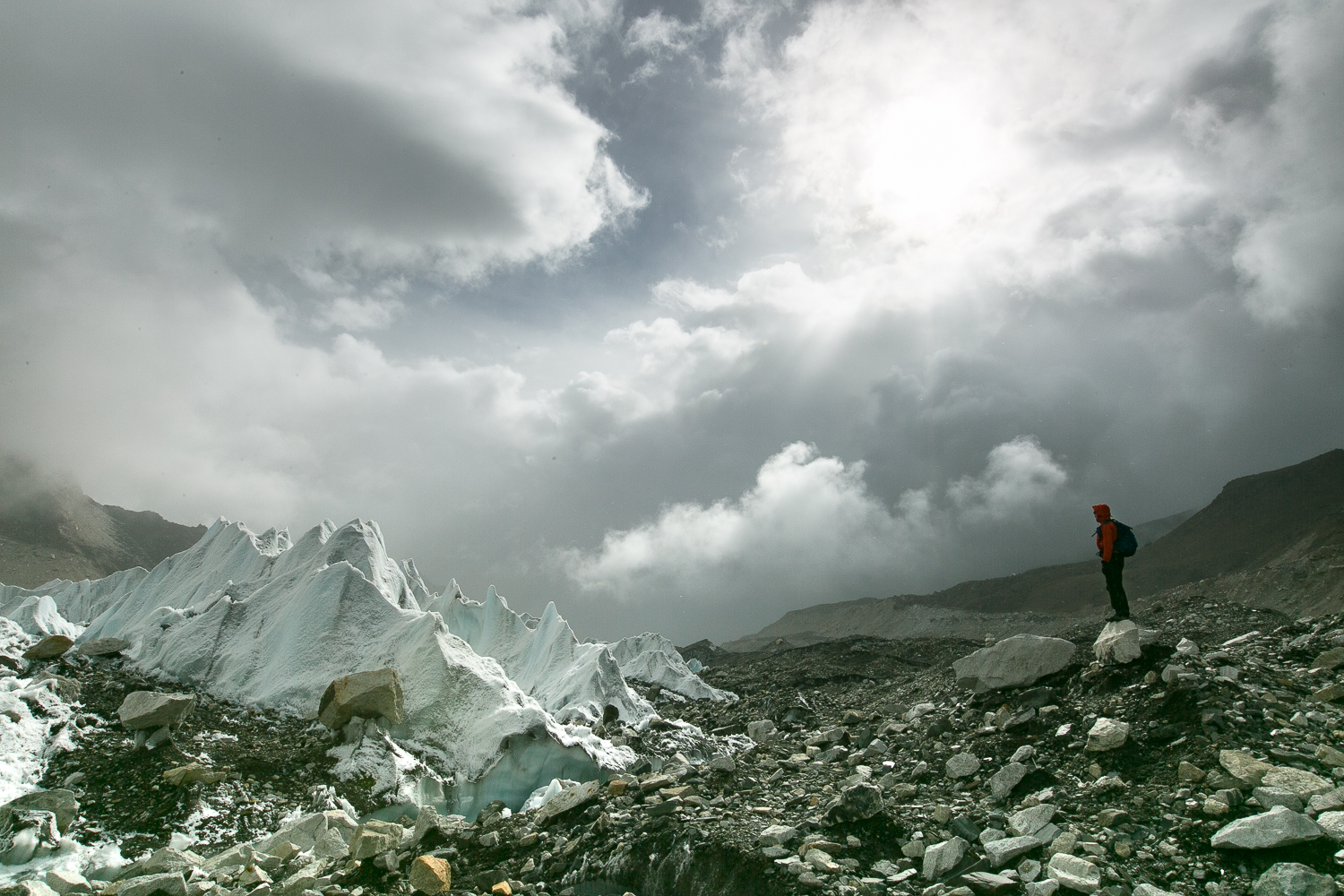 We could hear the ice move and avalanches slide when we stood here at Base Camp, which was 40 minutes past the "Everest Base Camp" sign. The last climbing team of the season had moved on by the time we got there.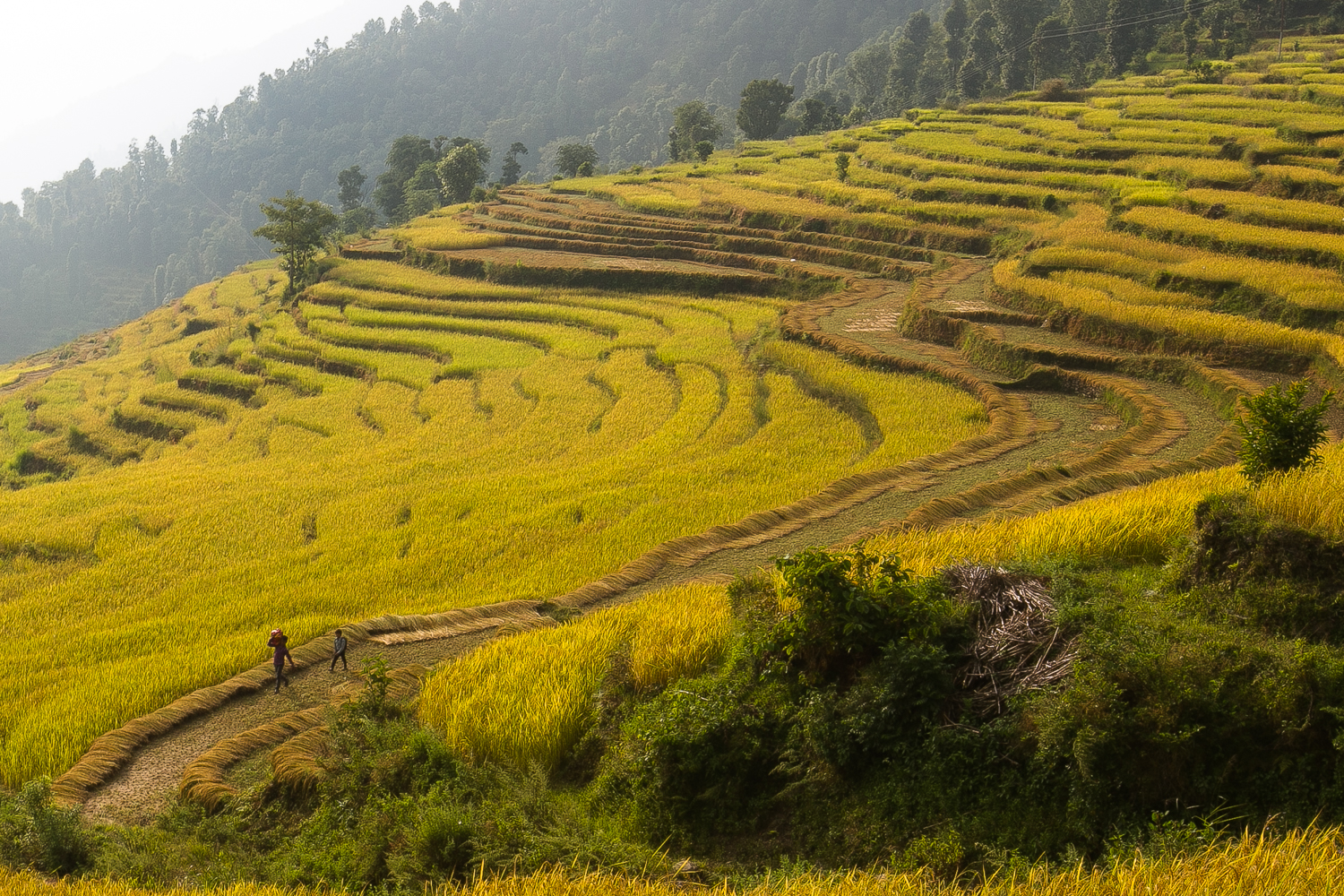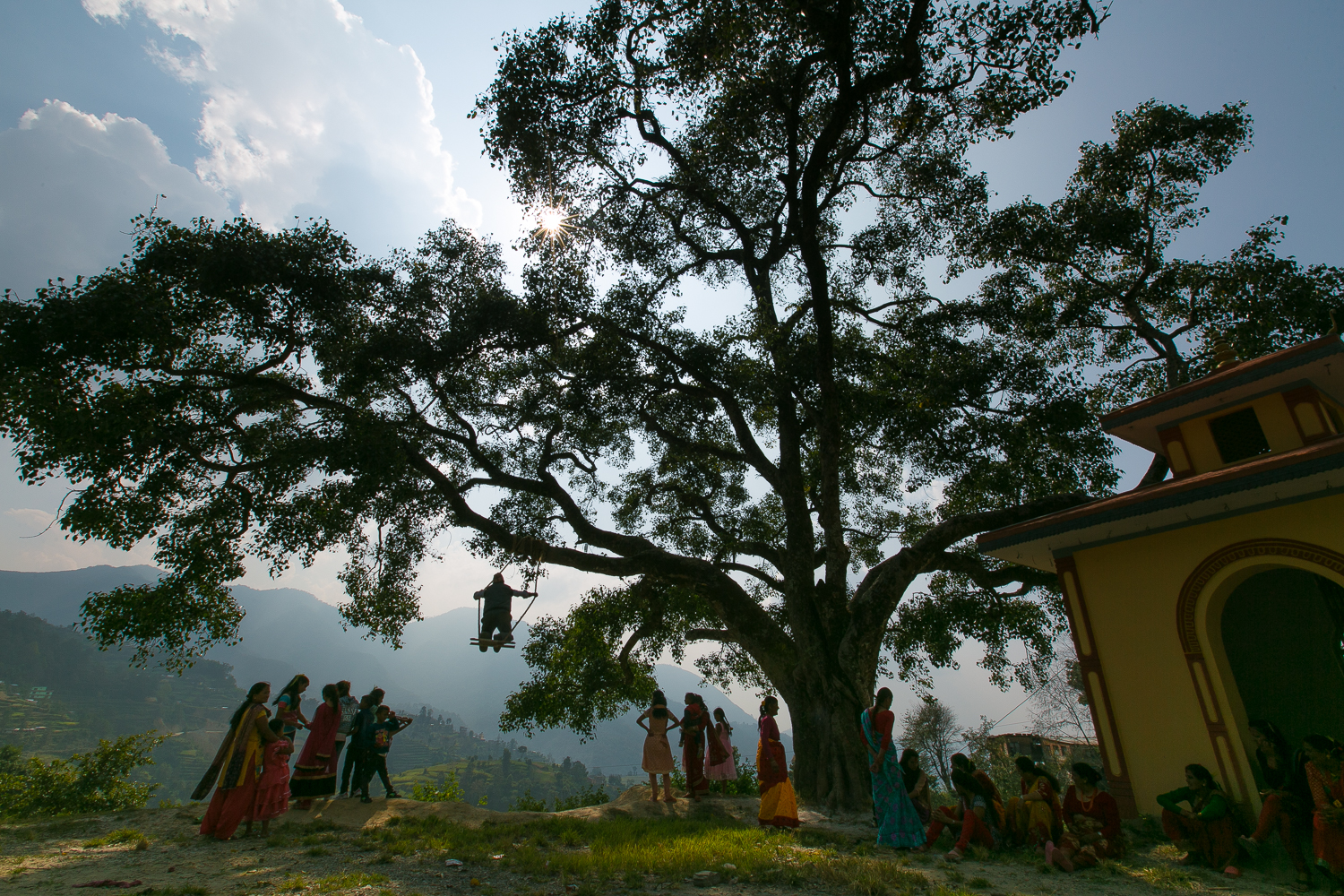 After Base Camp, we rode the dirt from Kathmandu to Pokhara with a fellow cyclist we met in Kathmandu. It was a six-day journey that had us pedaling alongside hand-carved terraced rice paddies. During this time, Nepal was taking part in the festival of Dashain (a celebration of good over bad), and swings were constructed in each village for people of all ages to take turns "leaving the earth," which is believed to take away ill feelings.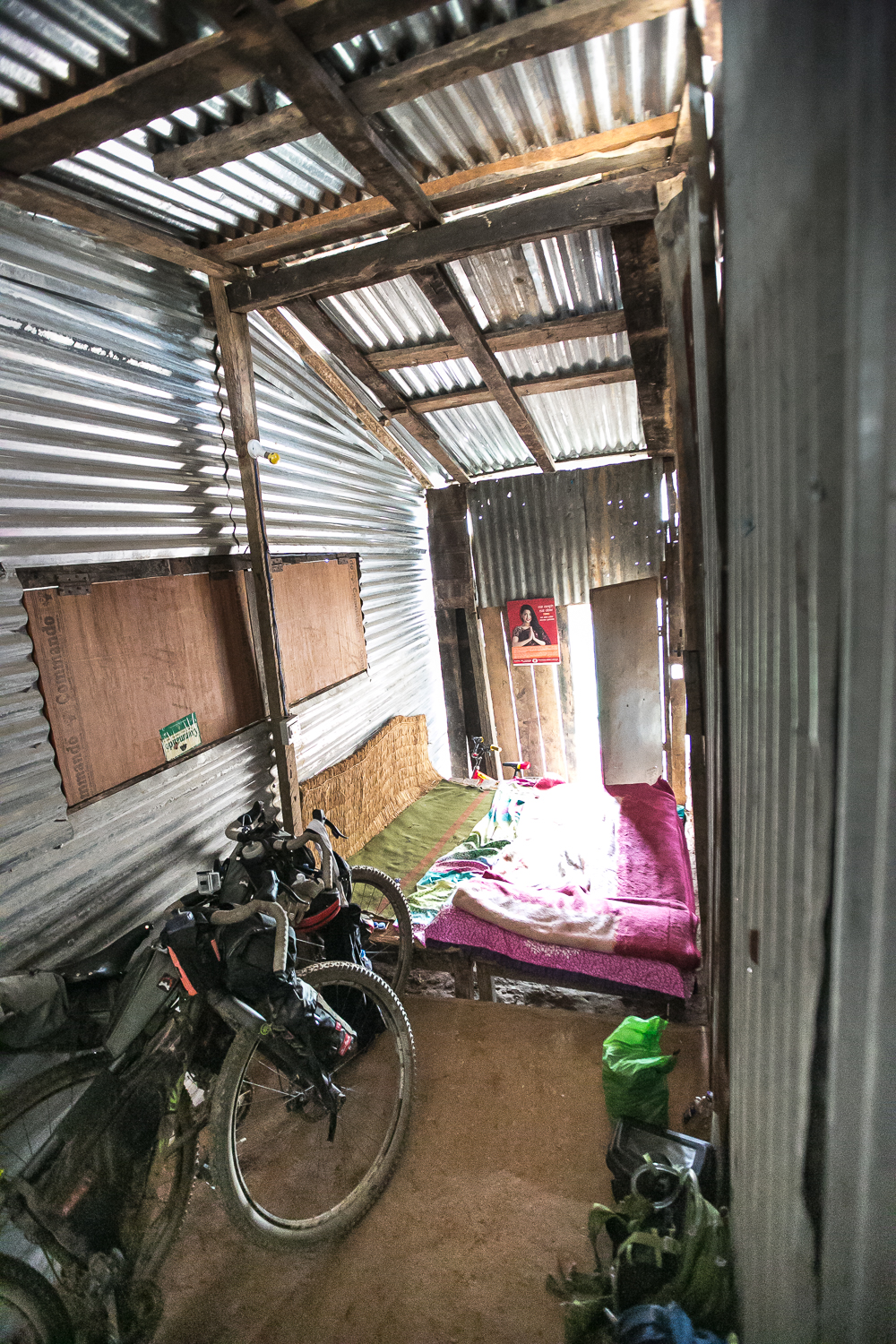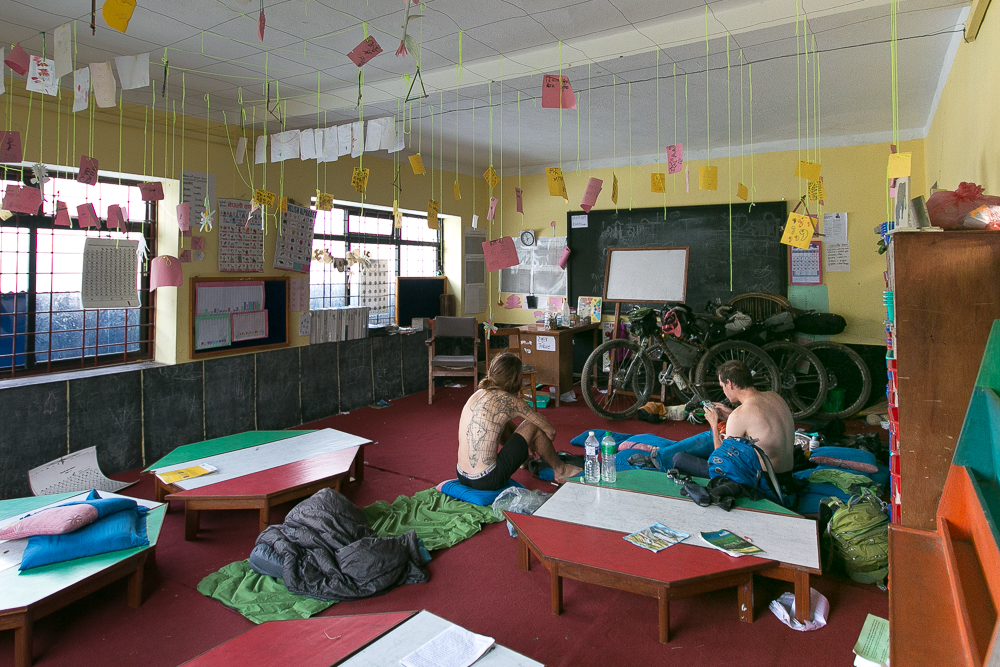 Though we witnessed heartbreaking devastation in each village we rode through, Nepalis are inherently selfless and we were invited into earthquake-ravaged homes and corrugated metal shanties to sleep, and fed homemade food to replenish our exhausted bodies. Two nights in, and on the hunt for shelter after the sun went down, we stumbled upon a village that didn't exist on our map. Ratna, the school principal, opened up a classroom for us to sleep inside and then fed us dinner. We slept like babies on the floor in between desks and underneath hanging crafts. The following morning we found out that the schoolhouse was the only building in Charange still standing after April's earthquake. It was the most heavily-damaged town we came across in the entire country, and it was also the most generous to three strangers on bikes.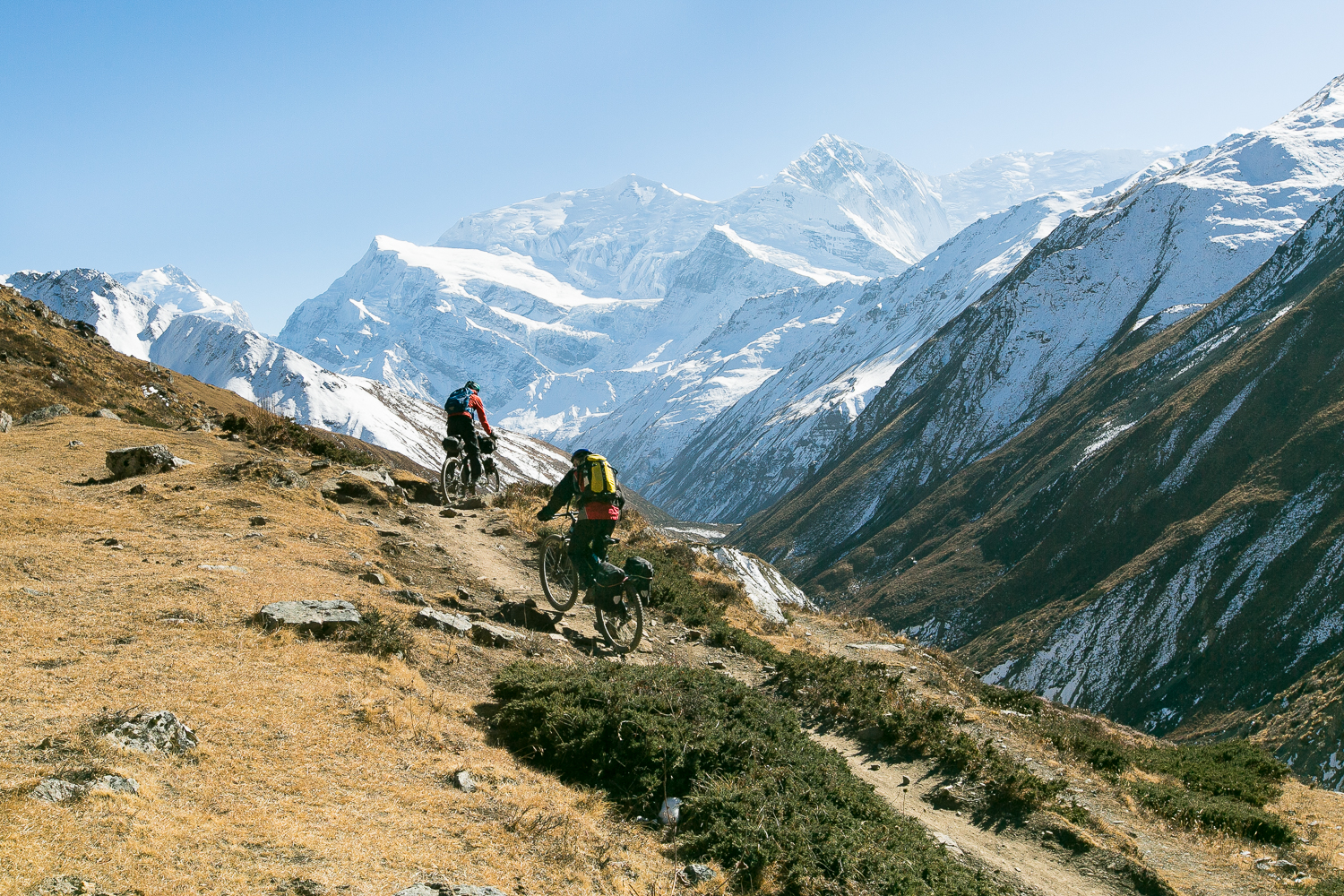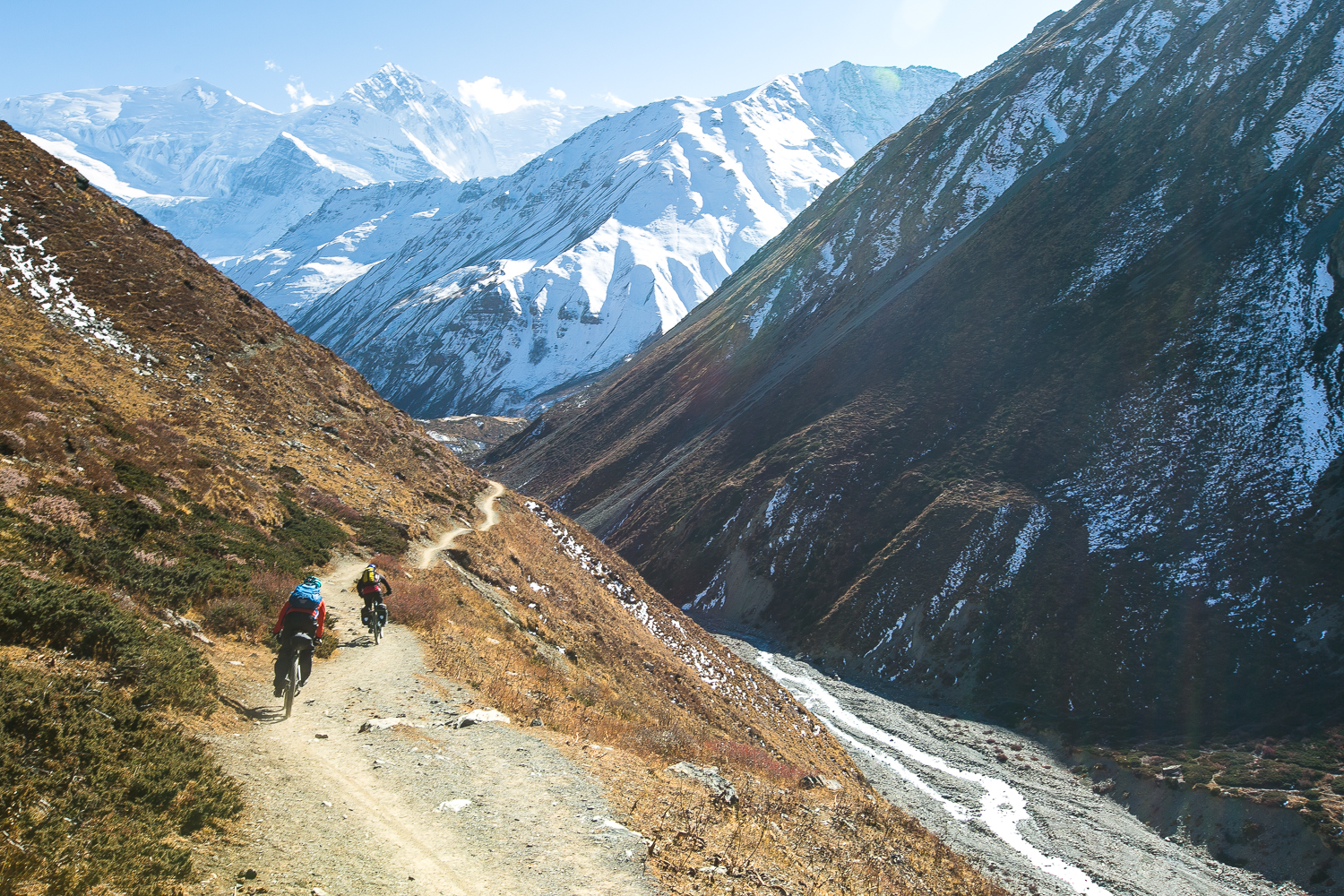 Once we reached Pokhara, we met up with two friends -- excellent mountain bikers who were celebrating their 60th and 68th birthdays -- who had flown out to spend two weeks of riding in the Himalayas. We were overjoyed to ride the Annapurna Circuit with friends from home.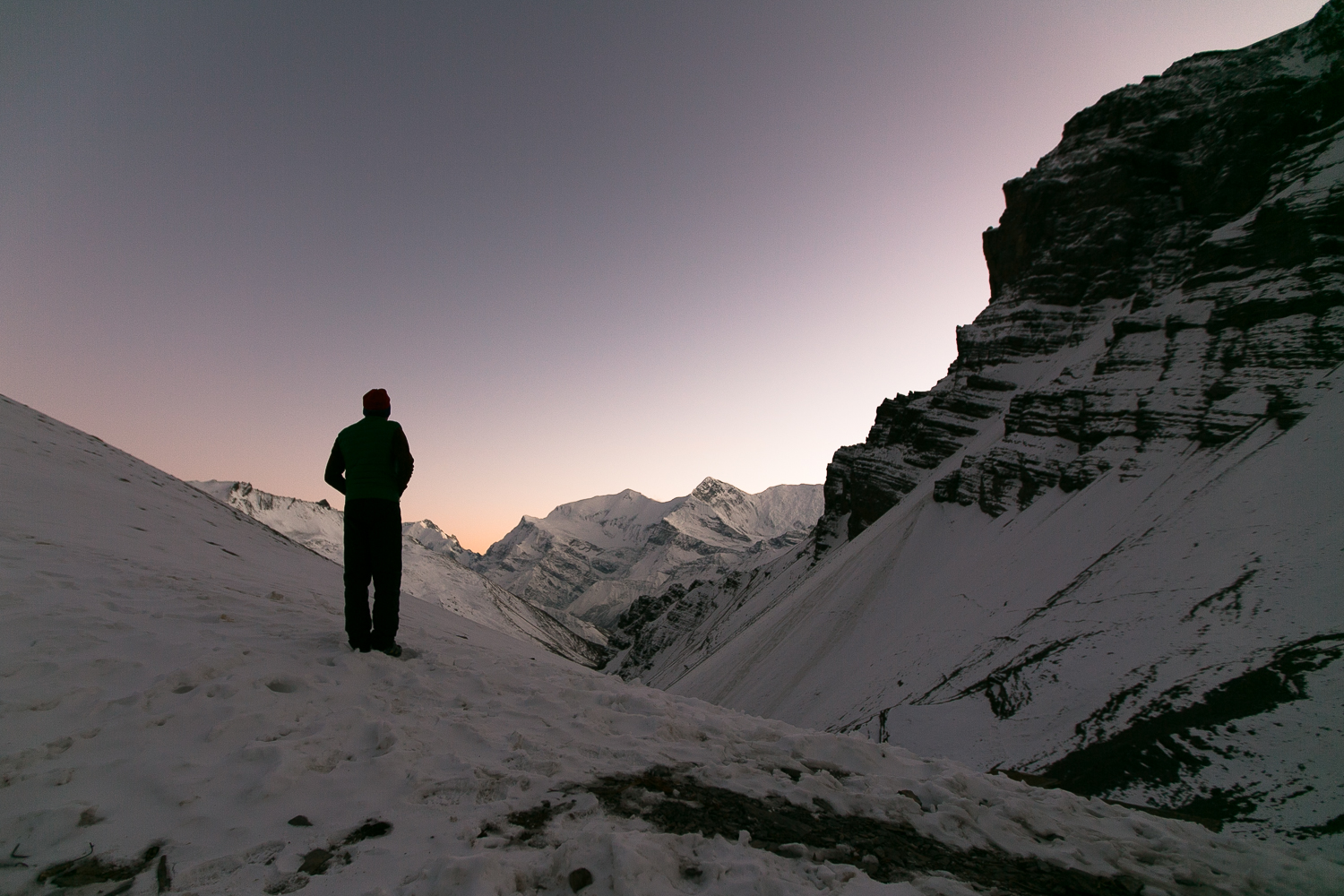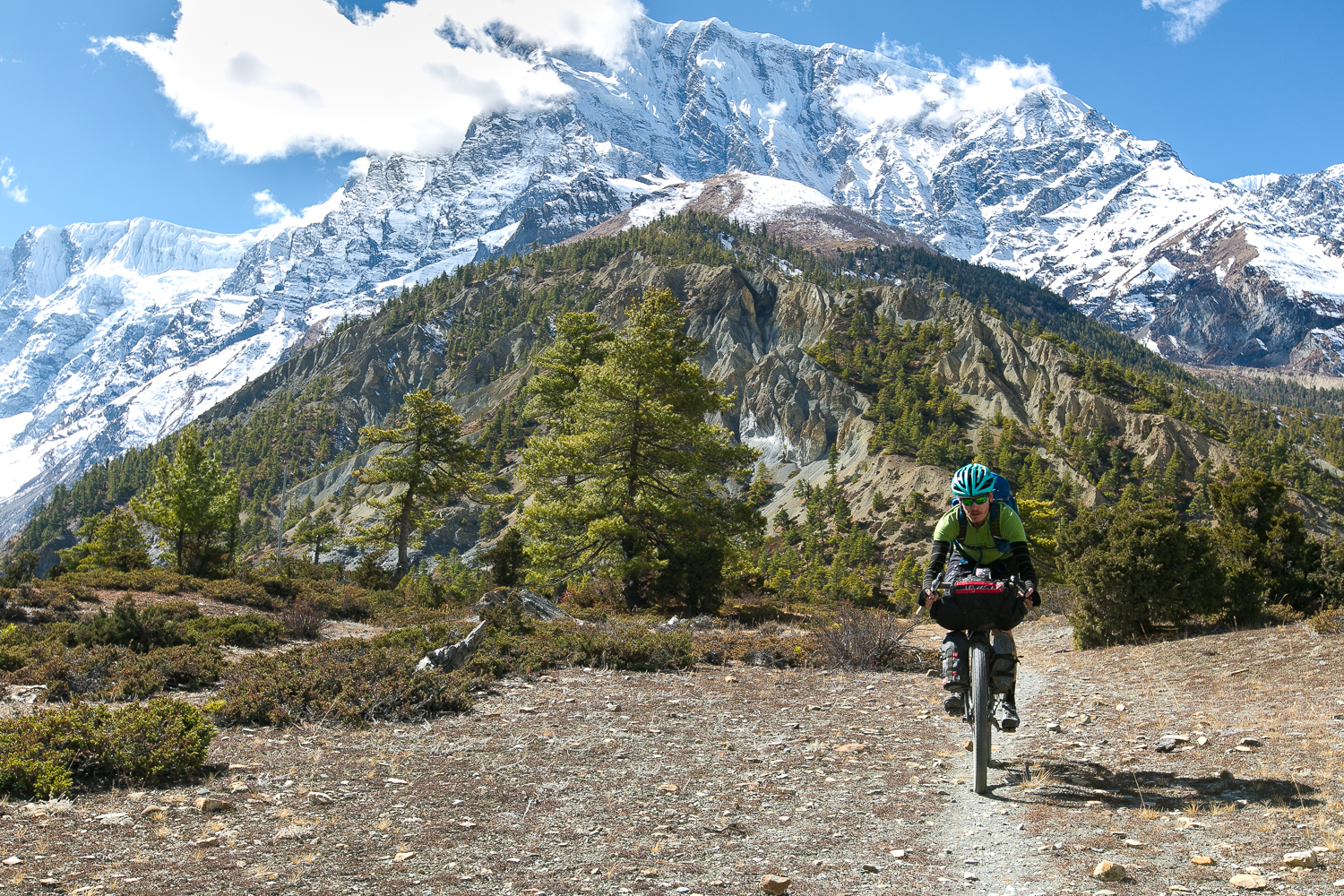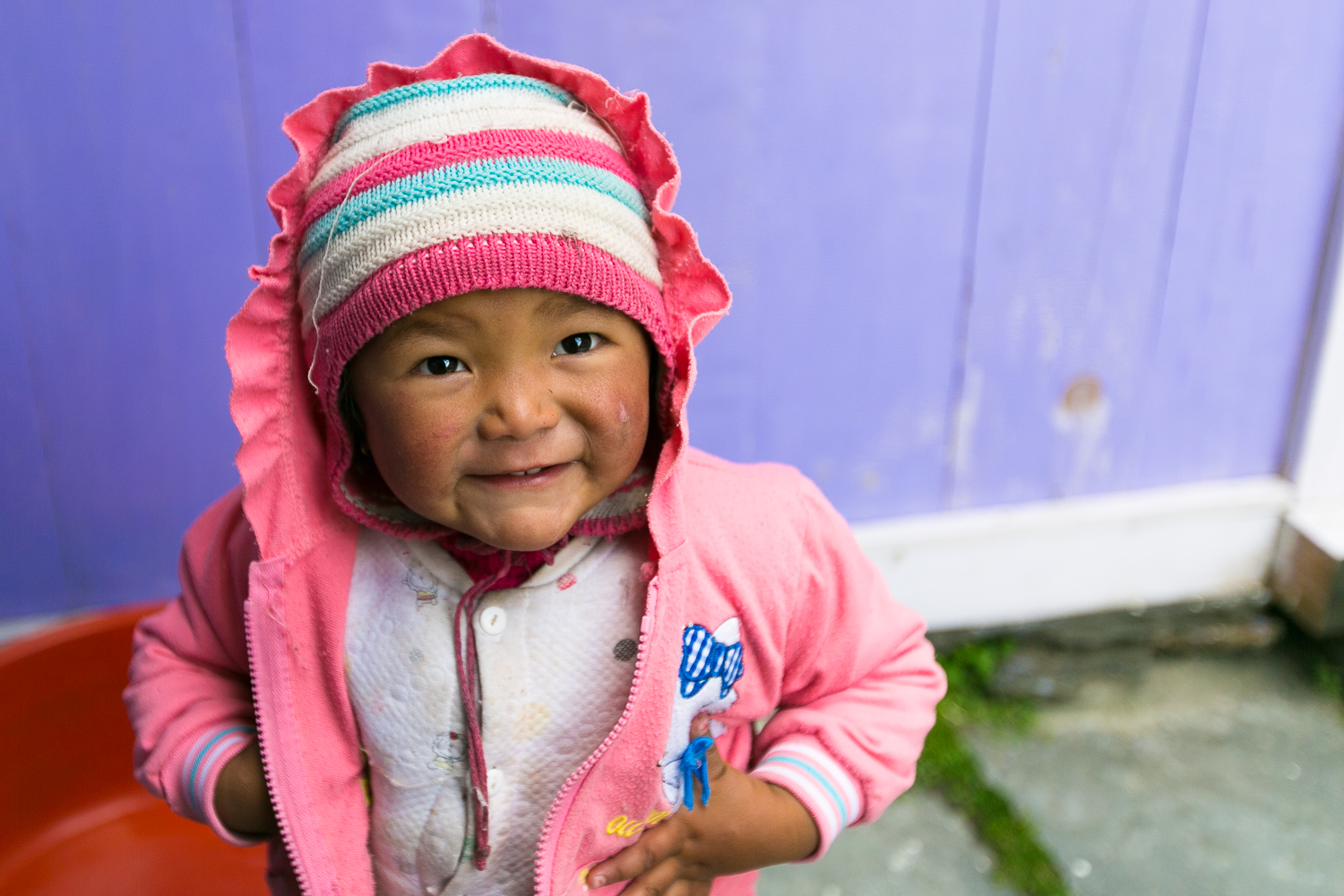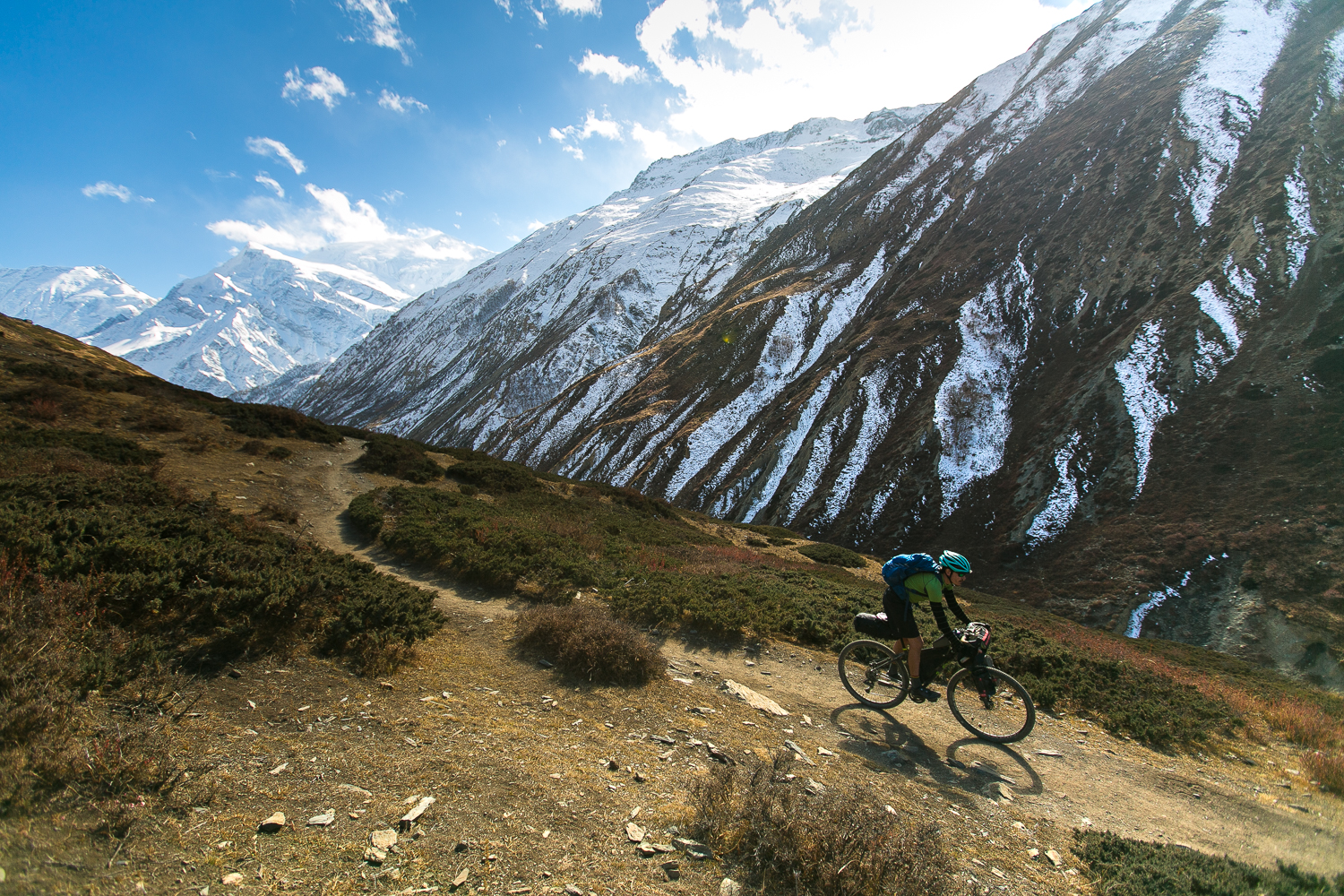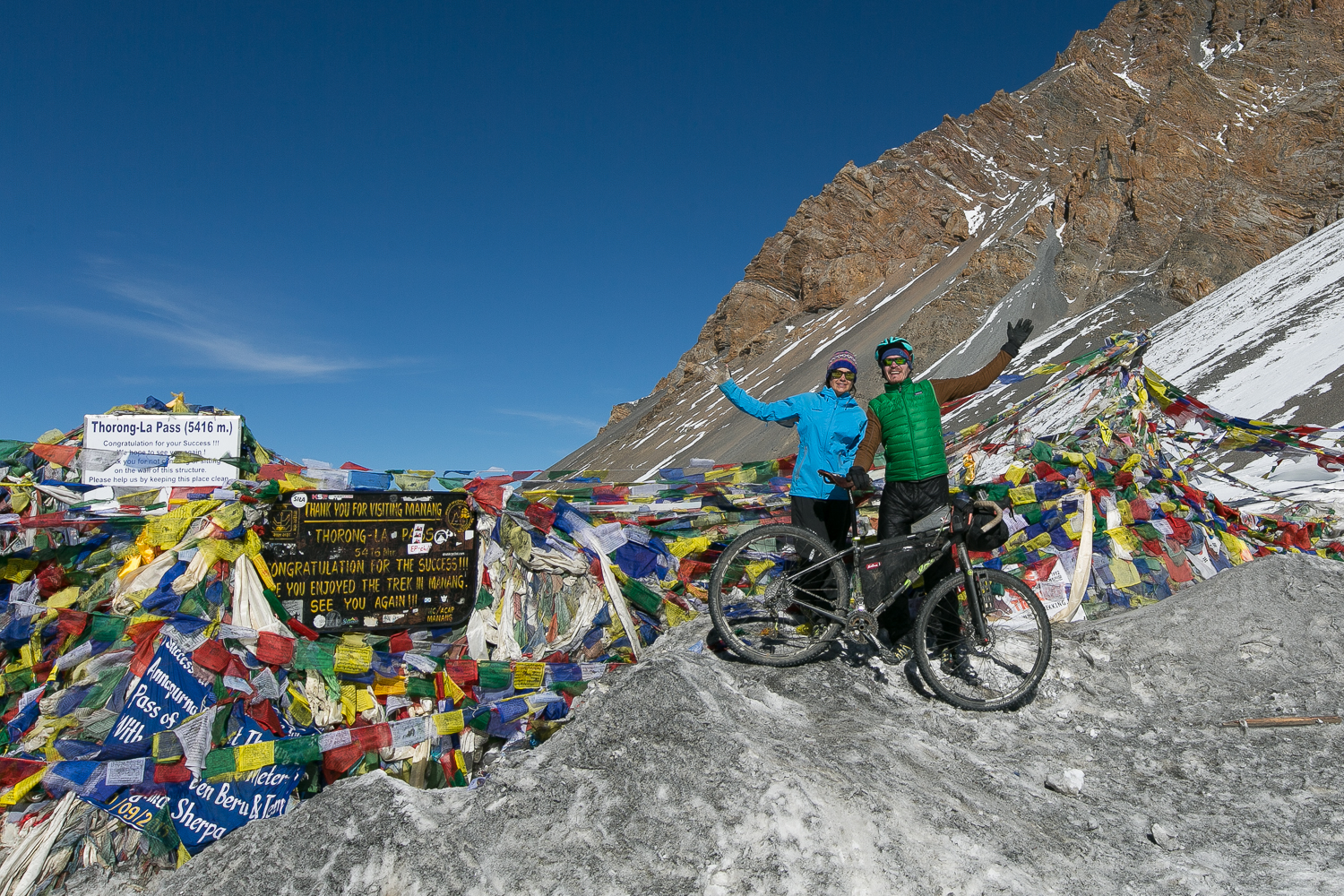 At 17,769 feet, Thorong La pass was the highest point Justin and I have reached by bike after 16 months on the road.
***** We arrived in Nepal five months after a 7.8 magnitude earthquake shook the country, but we never saw heavy machinery. Instead, buildings were reconstructed brick by brick and stone by hand-chiseled stone.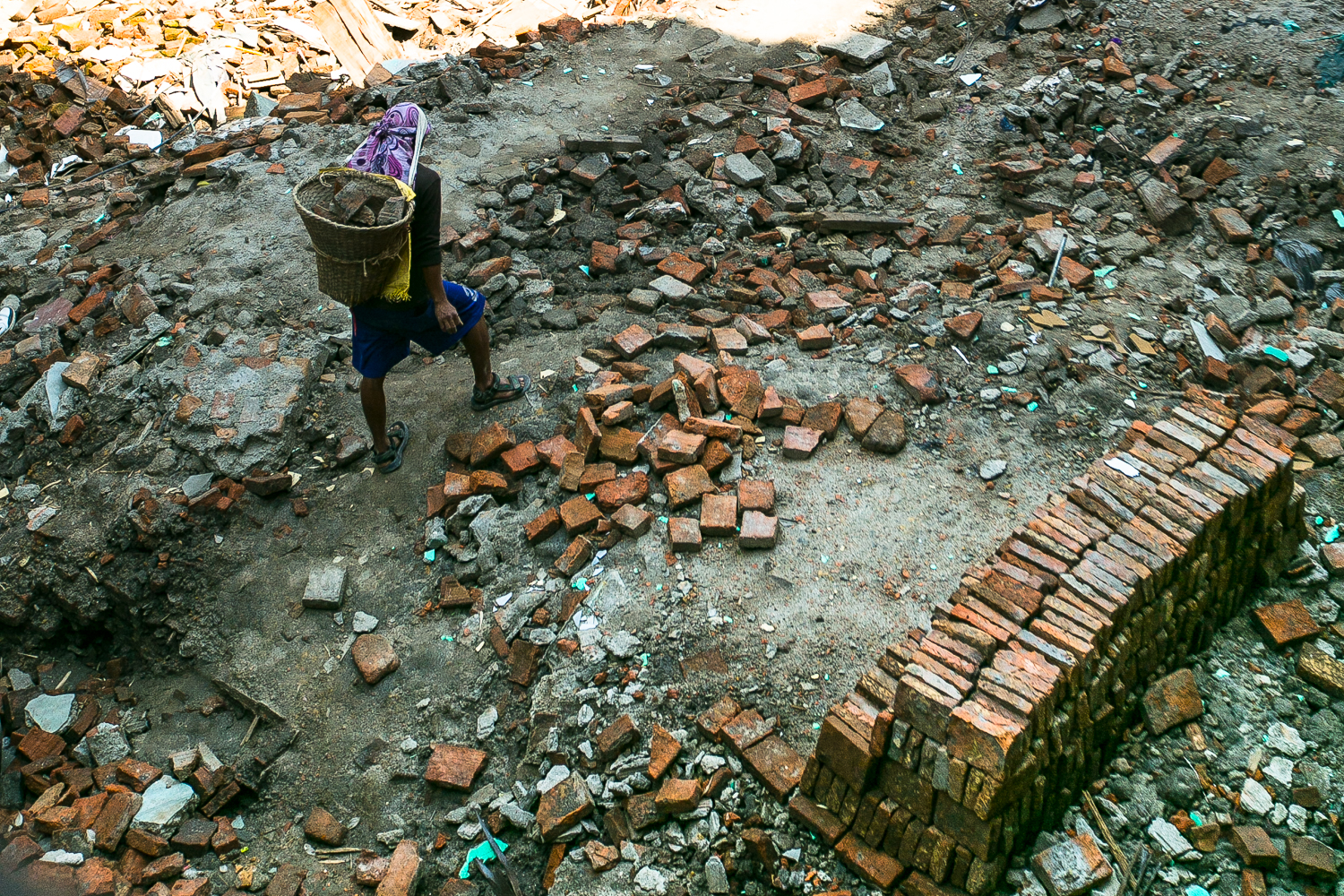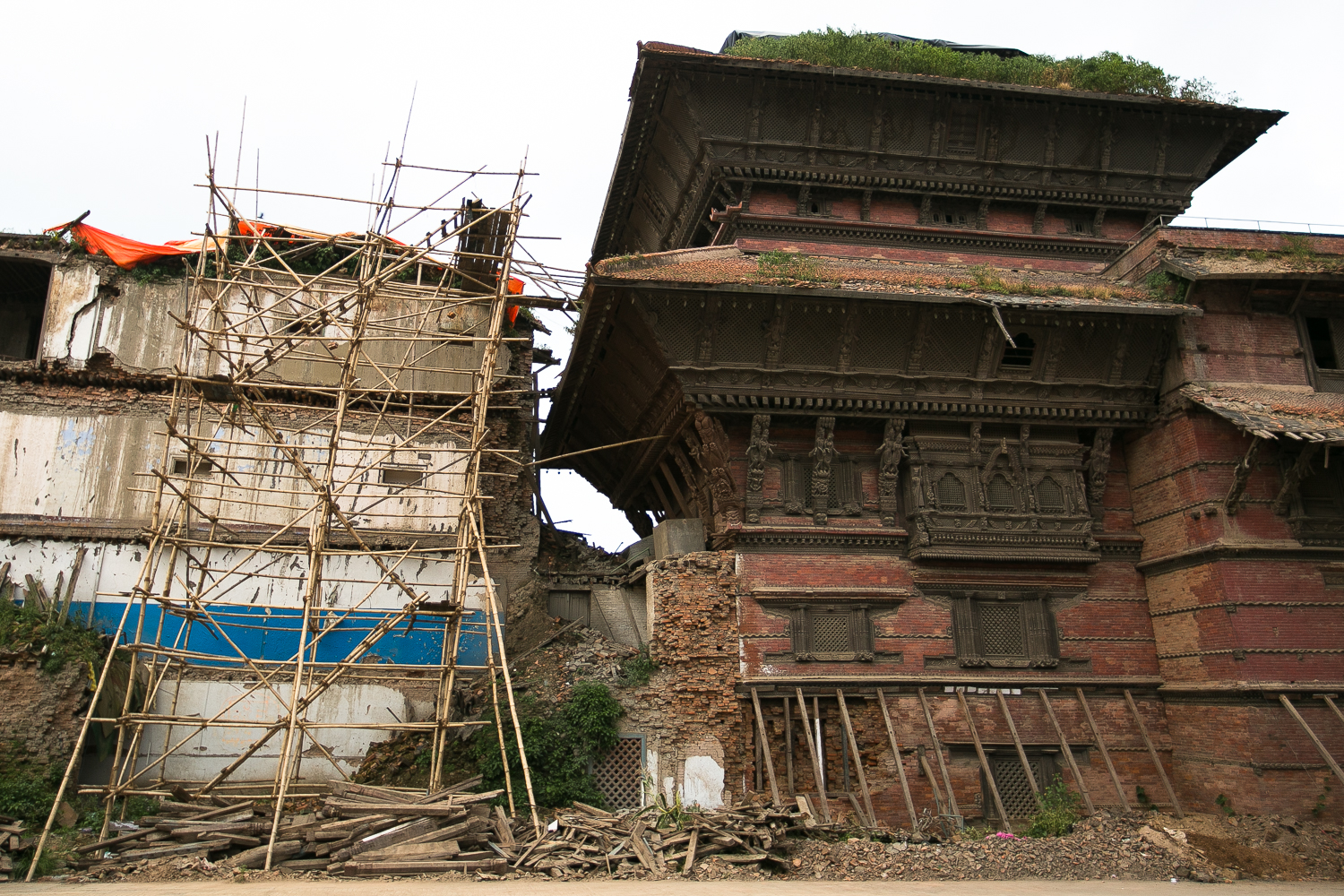 (Above: Bamboo scaffolding)
What Nepal needs now, more than anything, is tourists. By directly spending your money at local restaurants, hotels and shops, you directly help Nepalis rebuild their lives. I urge you to visit.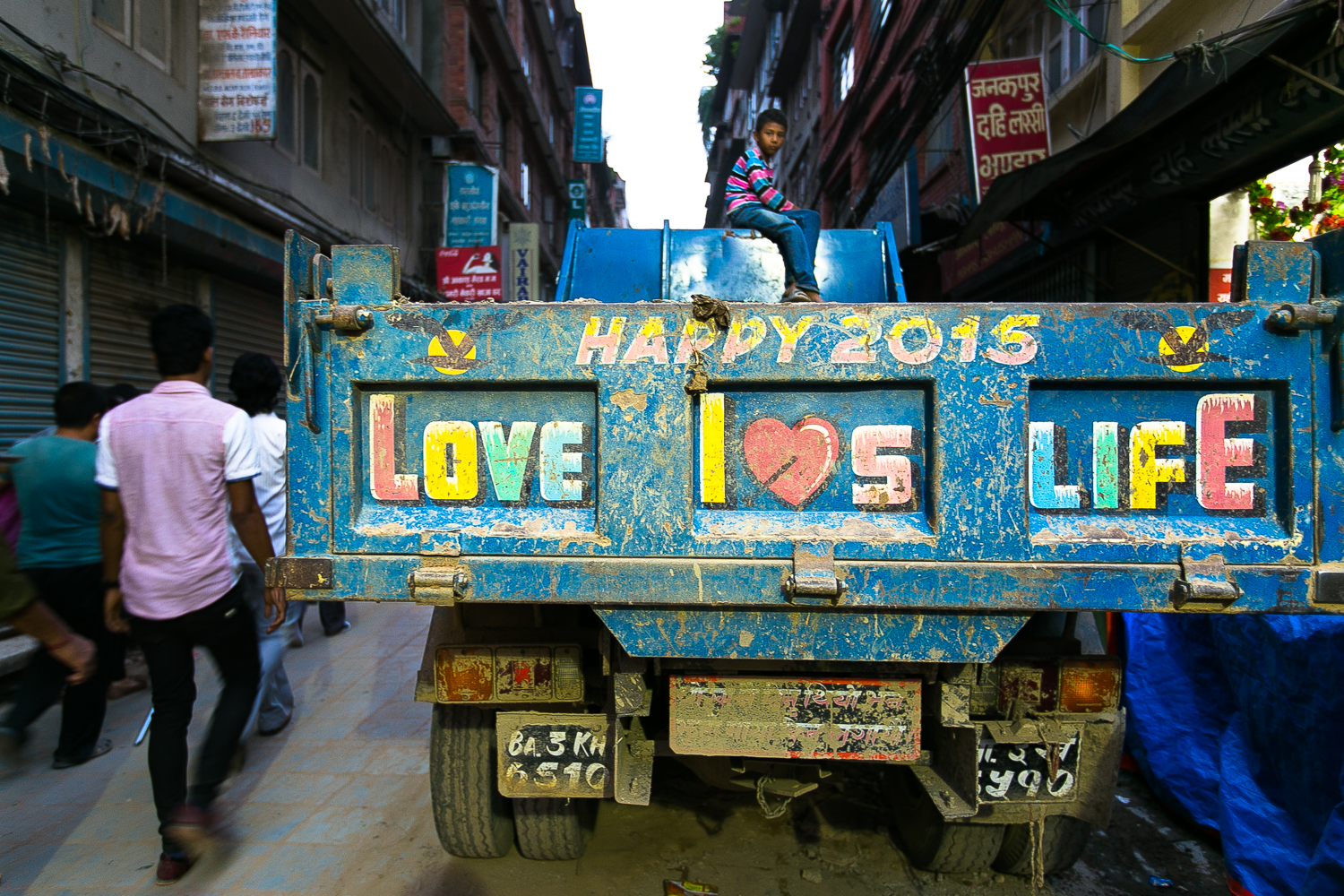 I guarantee you'll fall in love too.