A couple weeks ago, I was e-mailing with a friend and mentioned we were trying to figure out what to do with our remaining time in Italy. Leading up to this point, we'd spent days riding ugly, busy highways in the rain. Each spray of filthy water from passing Mack trucks—or MAN trucks as they're called here—was a blow to our morale. But the very worst part was the terrain itself, so flat and so straight. No stunning panorama waiting for us at the top of the mountain; no surprise change of scenery around the next turn--there was no mountain; there were no turns. To focus our minds anywhere but the present we counted kilometers, belted out '90s earworms (horribly high on our list: Sheryl Crow's Everyday is a Winding Road) and daydreamed of the turquoise waters awaiting us in our next country. At the time of my e-mail, we had found ourselves, quite literally, at a fork in the road: Should we spend another week pedaling to Rome and maybe even attempting to connect with part of my family living in Italy? Or hightail it to Croatia? "You have to see Rome," my friend e-mailed back.
No we don't
, I thought, envisioning the days of monotonous pedaling that came with a 200 kilometer detour to Rome.
Yes we did.
"Go to the Vatican," she wrote.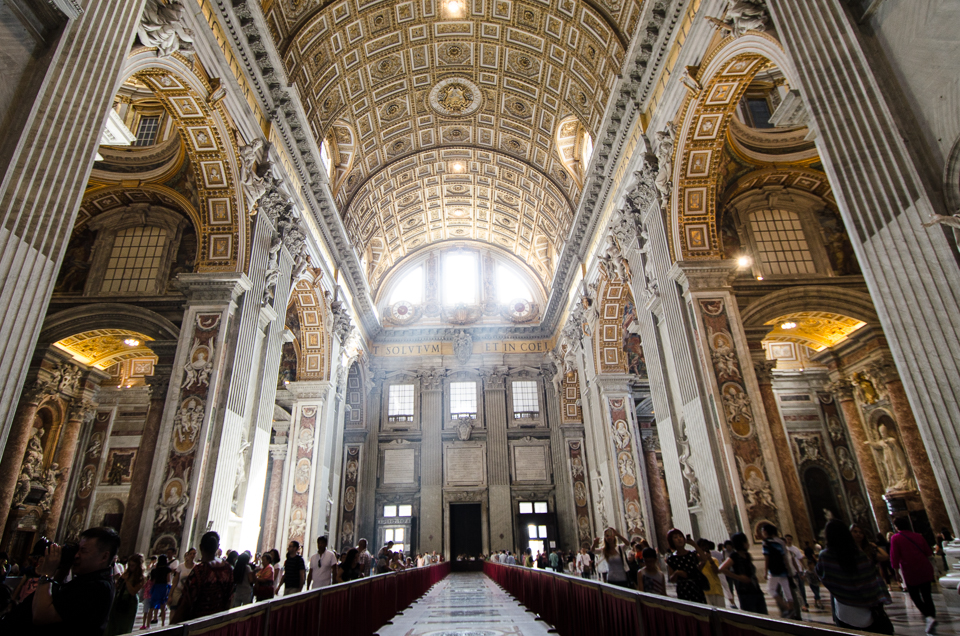 "Go to the Colosseum,"she urged.
"Go to the Tivoli Gardens. Go to the catacombs. Go to the Spanish Steps."
"Courtyards and fountains and monumental structures are everywhere and ANCIENT."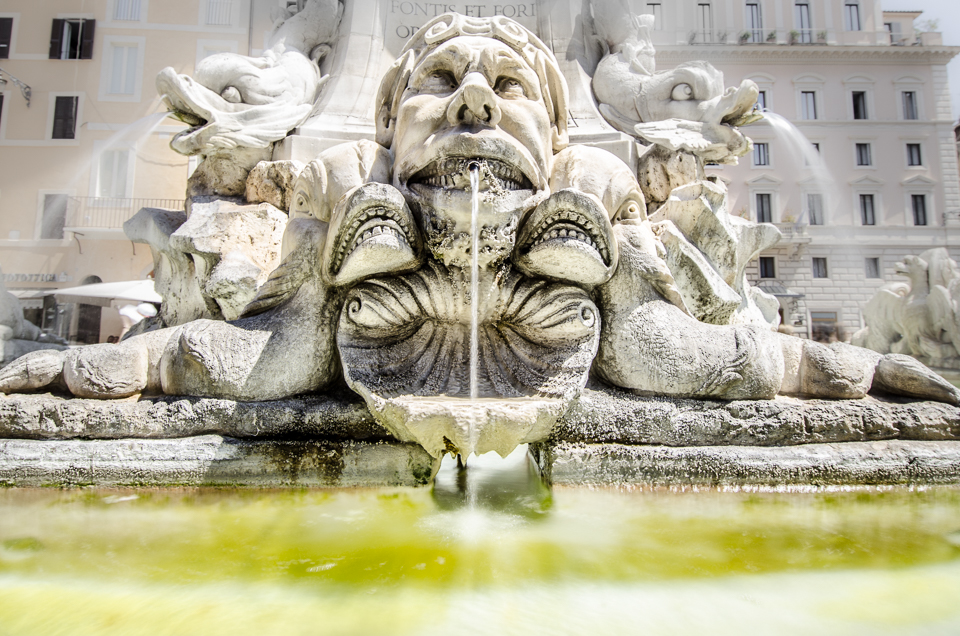 "See it all!!!!!"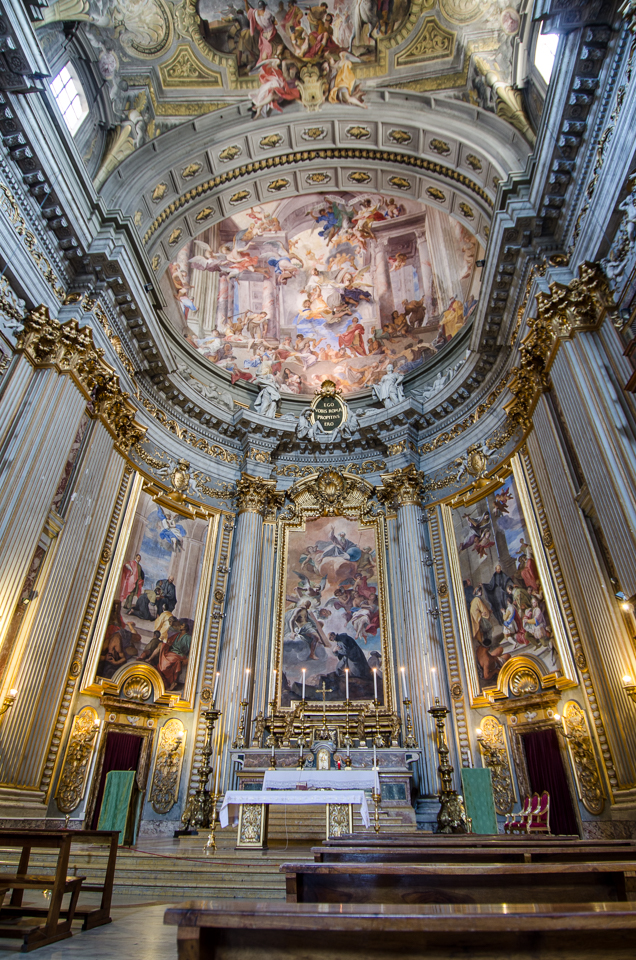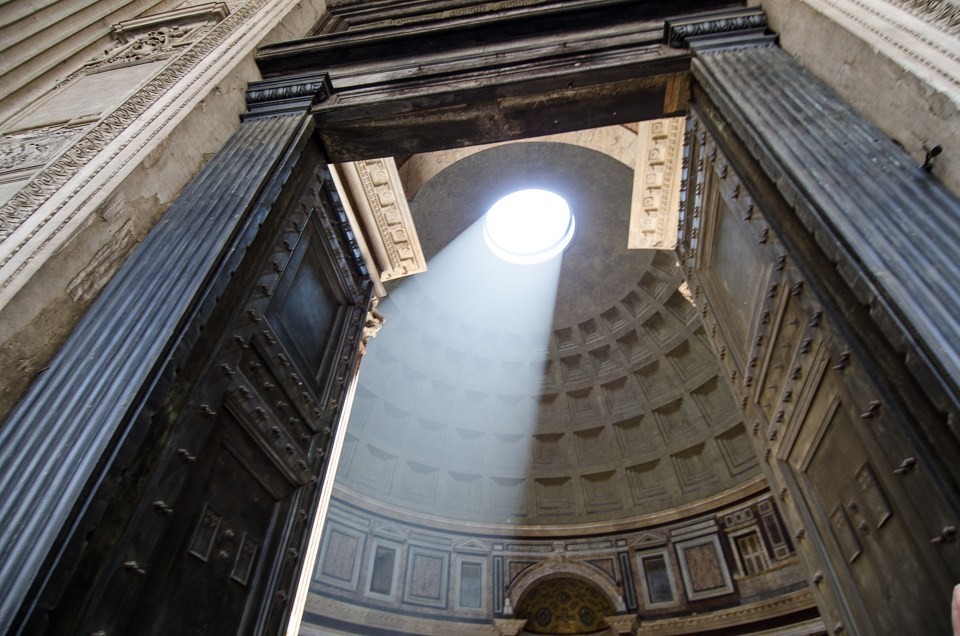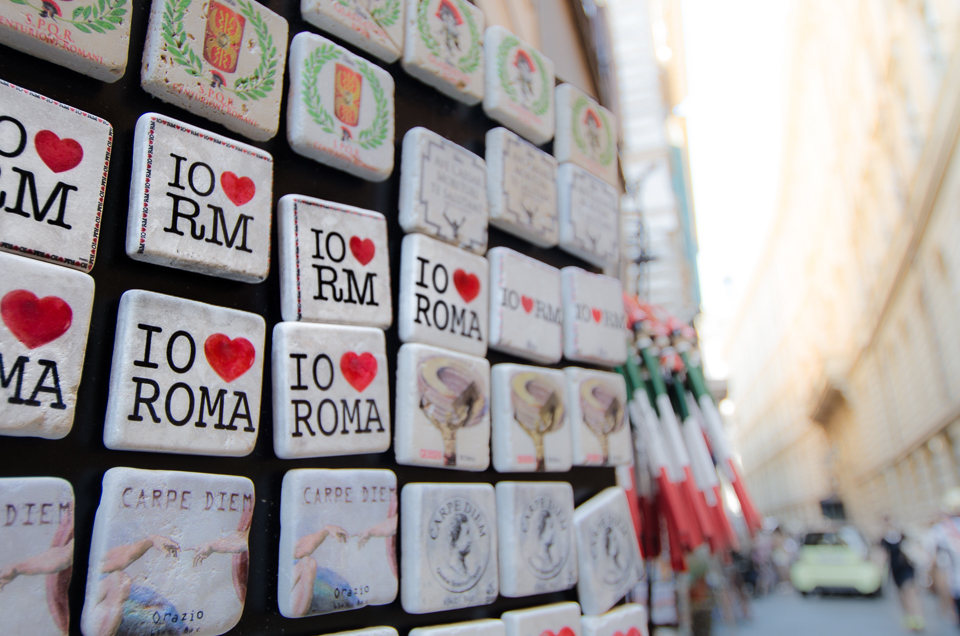 Alison, thank you for using so many exclamation points in your e-mail! We couldn't leave Italy on the wrong foot, and your enthusiasm was just the encouragement we needed to stick around a little longer. We may not have seen it all in Rome, but that just gives us an excuse to return. A note to other bike tourers considering a visit to Rome: Riding into the city was a nightmare (highways, one-way streets, traffic, etc.), and riding through the city was a nightmare (aggressive driving and a lack of bike lanes), but if you can ditch your bike for the day like we did, you won't regret touring the city via foot. Our all-day subway pass even had us stumble upon some pretty amazing works of art that weren't on our tourist map.
Above: A young boy pulls back the metro station wall to reveal a colorful flock of birds, by French street artist Seth Globepainter.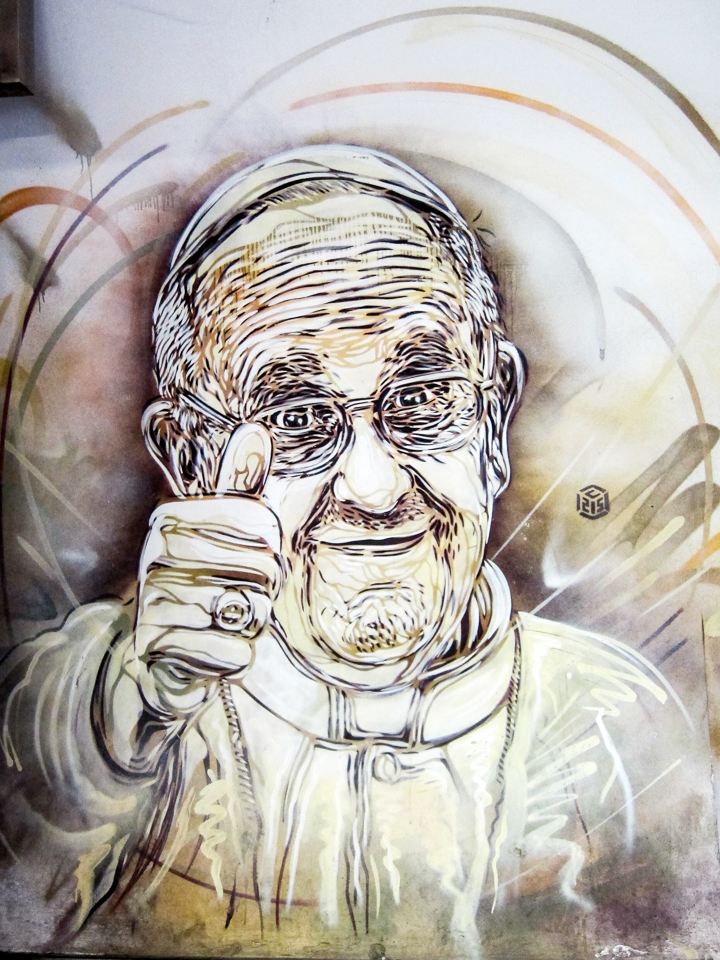 Above: a representation of Pope Francis by French street artist C215 at the Piazza di Spagna metro station.
Who knows, maybe people will wait in line and pay to see a different kind of Roman art in a few hundred years.