A look at where we slept at night throughout our short time in Montenegro!
***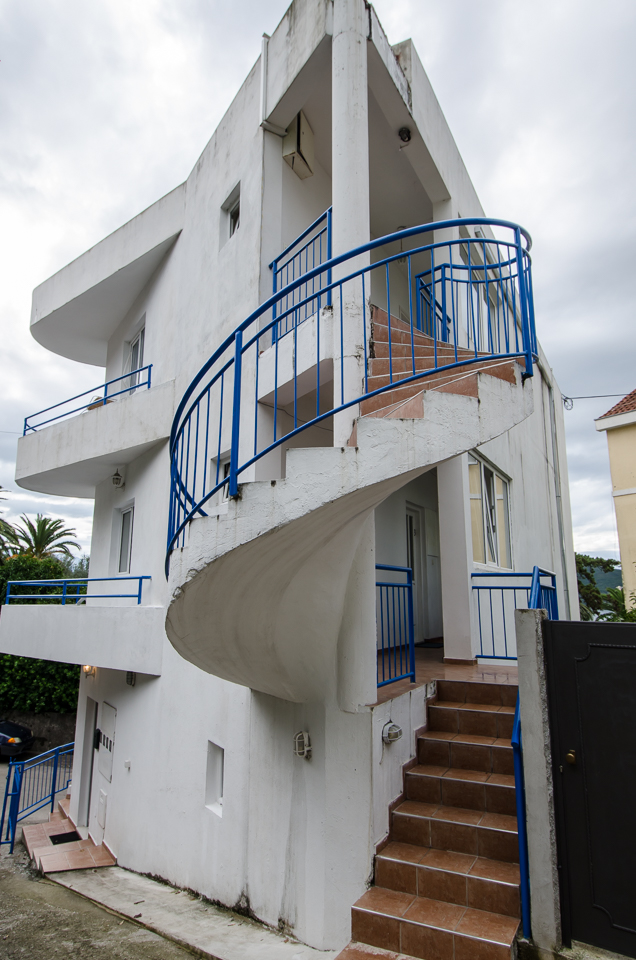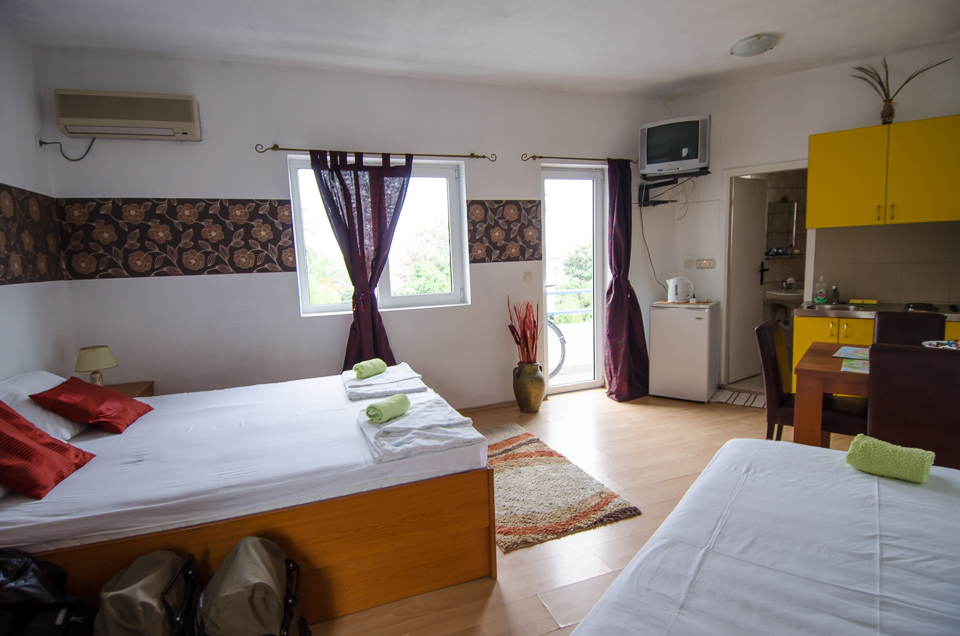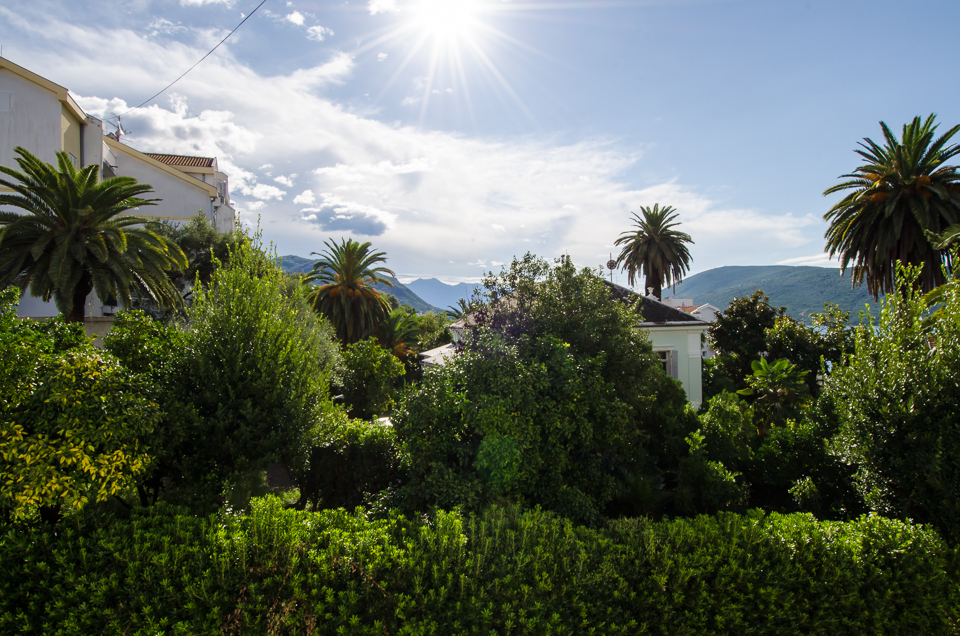 A super cute and super cheap apartment inside this skinny building that offered a great view and a chance for Justin to rest up from his hospital visit.
***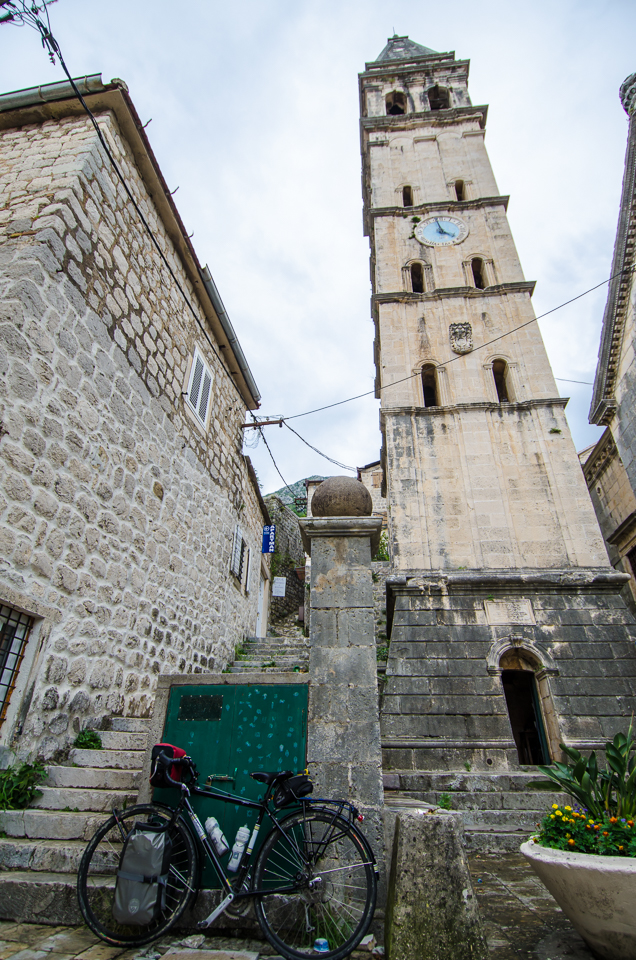 A very red room right next door to a very tall bell tower in Perast.
***
A last-minute mountaintop oasis above a smoky bar.
***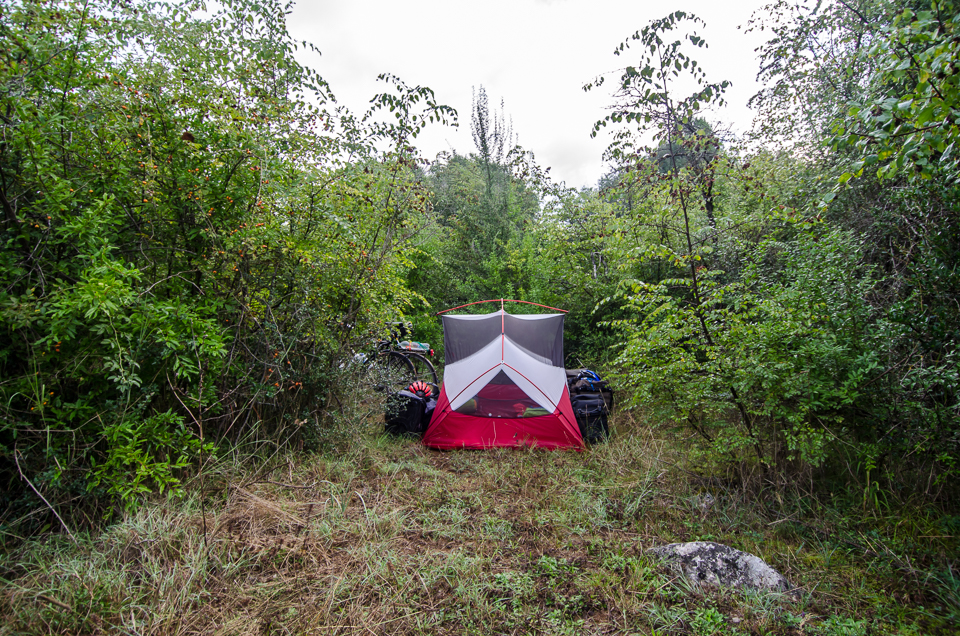 A side-of-the road campsite and a restless night on the Montenegro/Albania border.
***