1. Stray cats were everywhere. This filthy kitty was booted out of the supermarket just before I took this picture.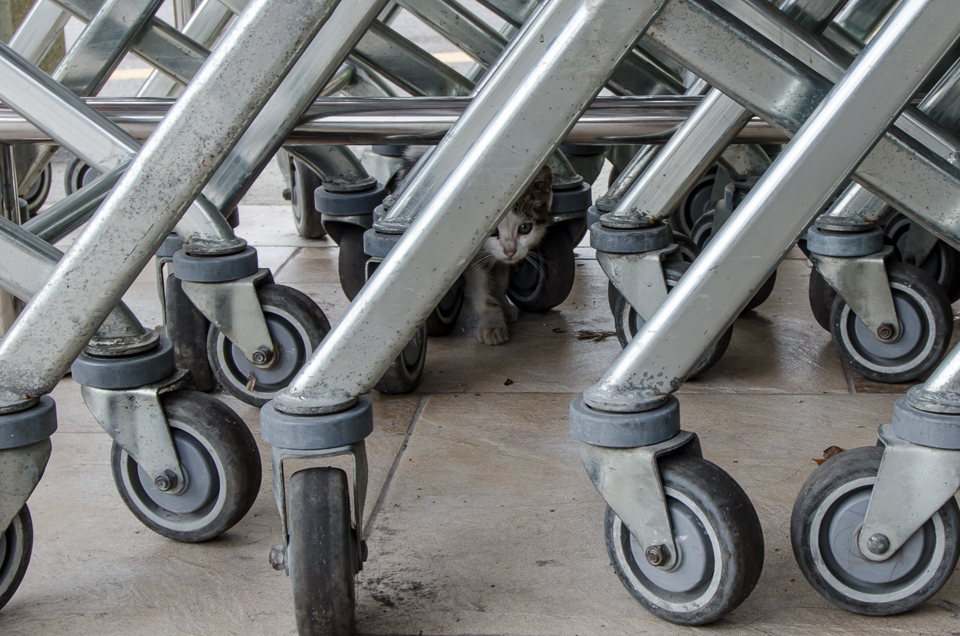 2. Yachts were a common sight. This happens to be the second largest yacht in the world which belongs to the 50th richest person in the world. According to Wikipedia, it has two helicopter pads, two pools, a disco hall, three launch boats, a mini-submarine, and requires approximately 70 crew members.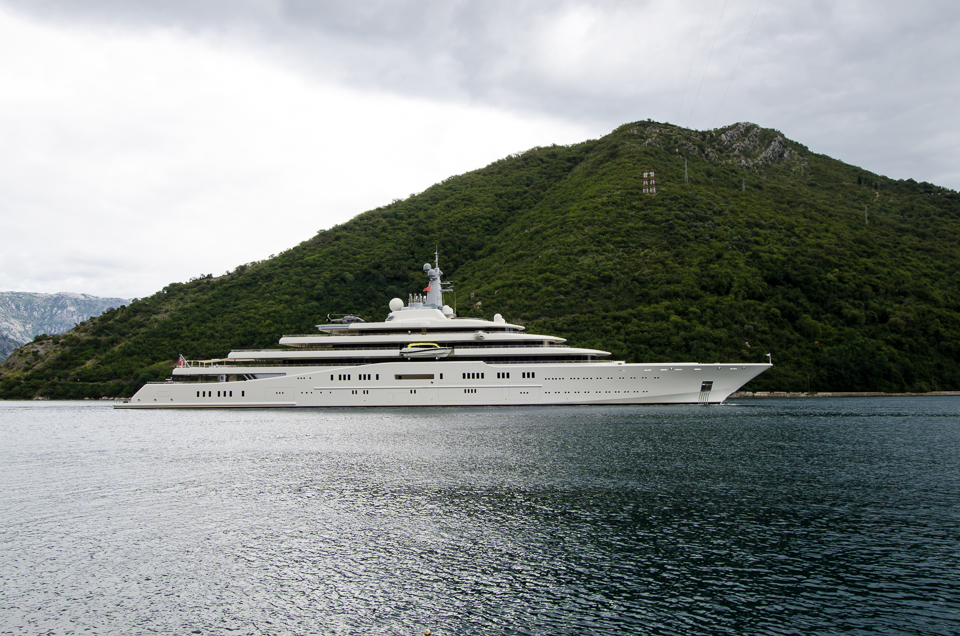 3. When our server brought us the bill for our last meal in the country, she didn't charge us for our pizza. We pointed out the mistake, but were told it was on the house. It was the first of many generosities experienced as we made our way through the Balkans.
4. From guardrails to gates, there weren't that many safeguards in place. This is one of a few things we saw that we would never see in America.