Currency: Macedonian denar (1 US dollar equaled roughly 50 denars.) Language: Macedonian Religion: Eastern Orthodoxy and Muslim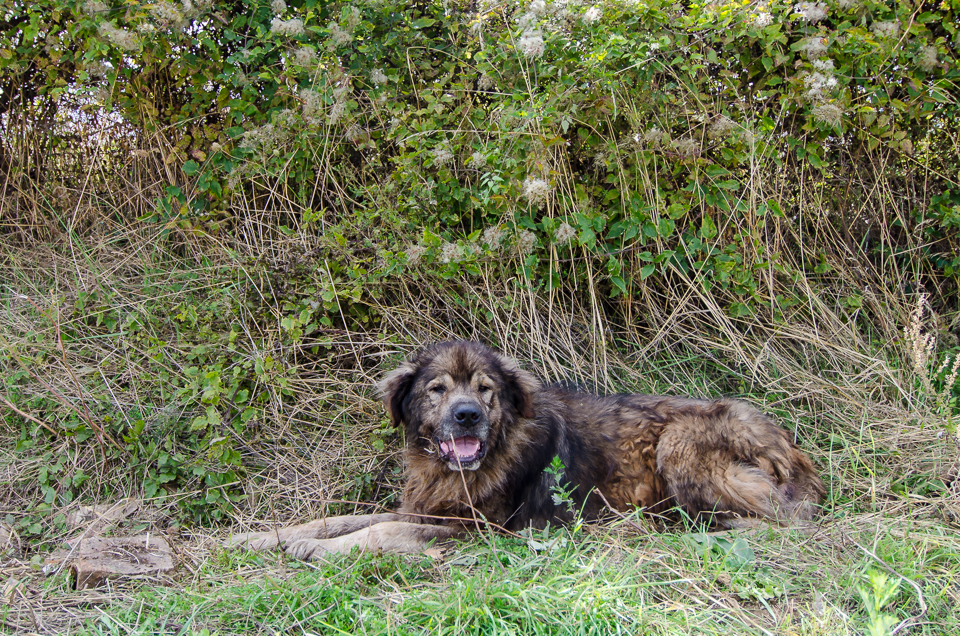 We came across a lot of dogs—of the pet, sheep and wild variety.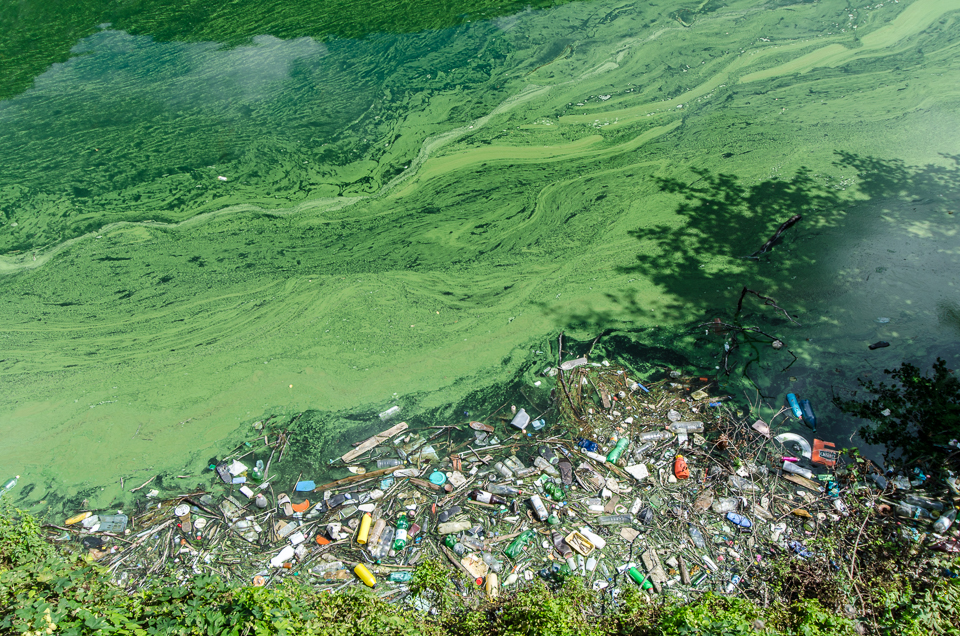 We also came across a lot of trash.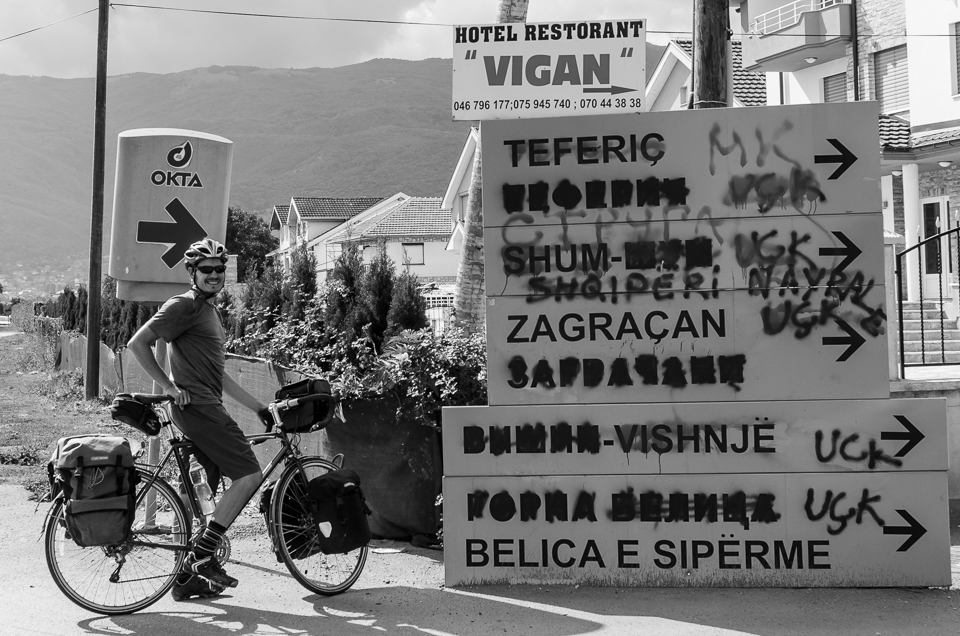 At times, signs were hard to decipher.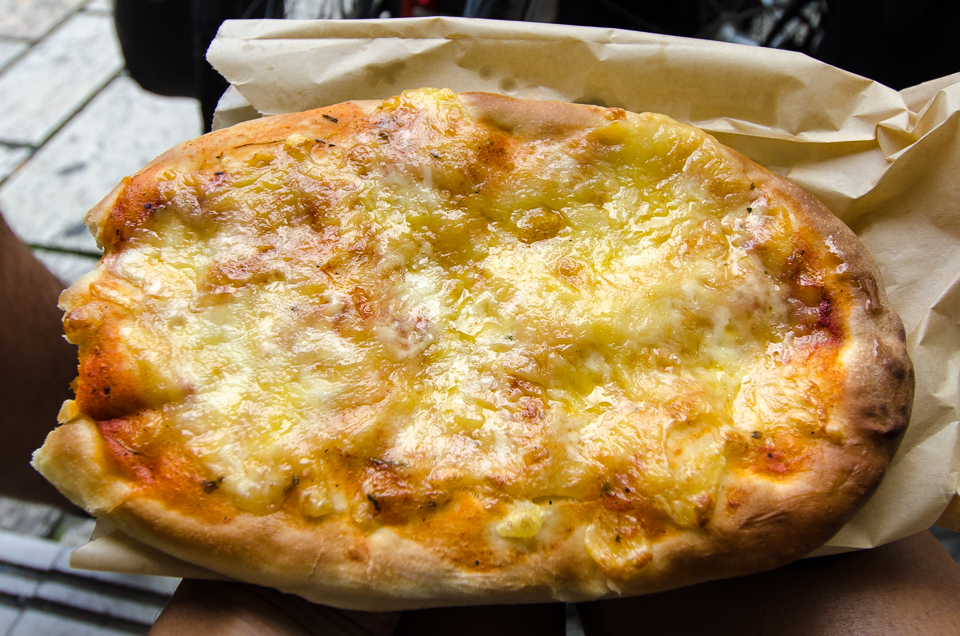 We frequented many bakeries, as their treats were inexpensive and meat-free. Every bite of this delicious-looking pizza was like chewing on sand.