We crossed into Italy at dusk via Brenner Pass and--right on cue--smelled pizza! I'm pretty sure I also spotted the first woman with black hair, aside from myself, since we arrived on foreign soil.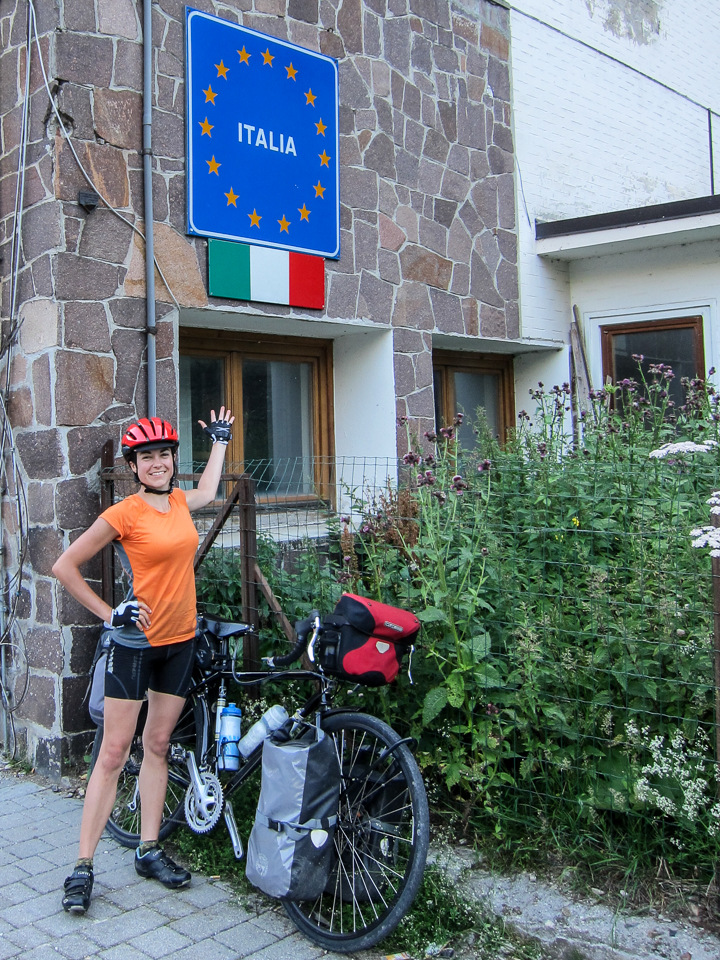 As the evening light waned, we coasted down a smooth bike path into Vipiteno, where we found a wooded area behind a hotel to set up camp. A week after that night, daddy-long-leggers are still crawling out of our panniers.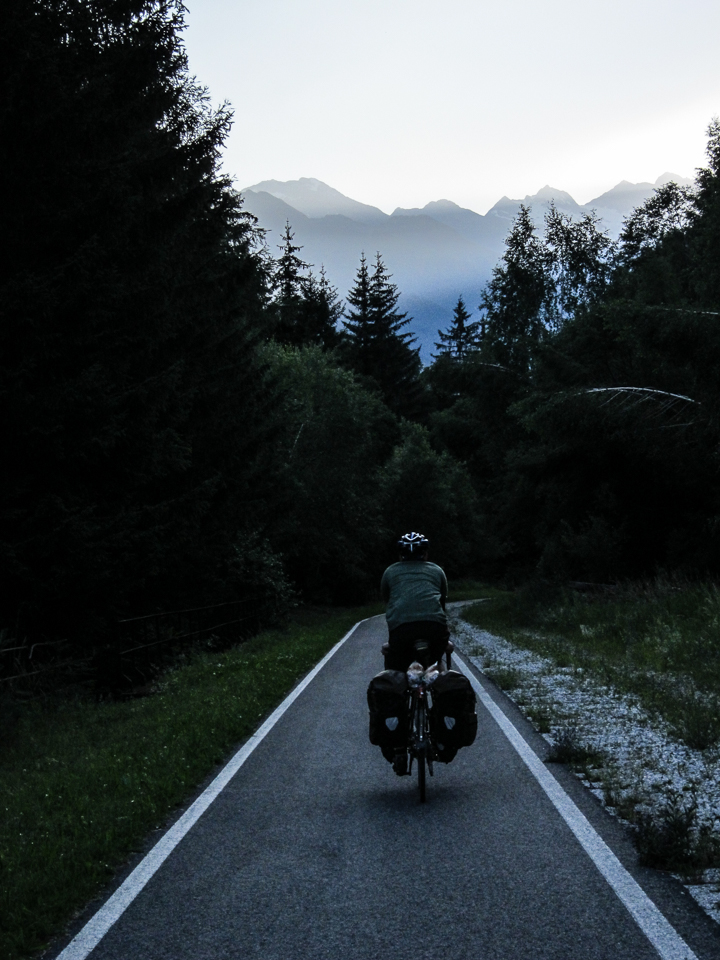 From Vipiteno, we pedaled past orchards and vineyards to Brixen, where the majority of the population speaks German.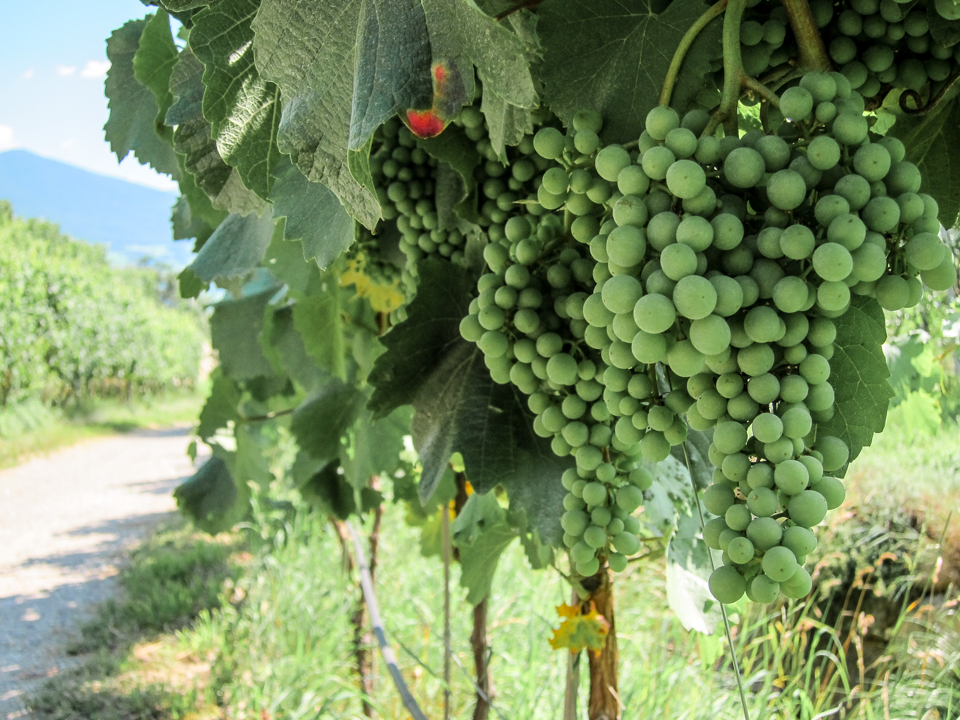 Thanks to the most friendly and generous host ever, we ended up staying three nights in the oldest town in South Tyrol. Wikipedia says Brixen was first mentioned in 901. No typo there. Church bells chimed every 15 minutes and musicians played on the street below.
We washed our laundry in the sink, cooked gnocchi and drank Italian wine (and some beer) in our very own apartment. More than anything, we used these unanticipated pedal-free days to get some much-needed work done.
After Brixen, we pointed our bikes up and headed towards the Dolomites. Snow-capped mountains, narrow roads, sunny skies—we took loads of photos and ate lunch on the side of the road with a backdrop so stunning it looked fake. Our favorite riding to date, for sure.
We never wanted it to end, but when it did, we couldn't have envisioned a better place to rest—San Martino in Badia—or better people to share the evening with. As the best unlaid plans go, we ended up being guests at an informal wedding celebration (and might still be stuffed from the Spanish-themed dinner and heaping plate of apple strudel.) Salute!
The following day brought thousands of feet of climbing in the rain over Passo Sella (7,362 feet) and Passo Gardena (7,008 feet). It was only 11 degrees Celsius at the top!
The day after brought a brutally steep climb up the Manghen pass. We camped halfway up the pass and finished the 23 kilometer ascent the next day in the rain, topping out at a frigid 6,716 feet. The ride down the mountain was excruciating—I was painfully cold, soaked through every layer I brought and had lost the dexterity in my hands to squeeze my brake levers properly. Tears were shed. Luckily, the rain subsided and the temperature warmed up once we hit the valley below.
But it didn't stay dry for long. That evening, when it started raining again, we pulled into a large tent set up in the middle of a town on our way to Padua. After being so cold earlier in the day, we were distraught by the thought of not having a chance to dry out before setting up camp. We cooked dinner to pass time and contemplated what to do as rain hammered down and dusk fell. Then, a small woman with a larger than life personality came out of her house into the rain and over to us. She chattered on and on in Italian, and somehow, through charades, flash cards and iPhone apps, we were able to understand each other. She made us tea, offered a lawn chair for us to sleep on (we thanked her and then attempted to tell her that our sleeping pads were actually very comfortable), and eventually led us to an outbuilding where we had one of our best night's sleep.
 Ahh, the luxury of life on the road!