"STOP!" A small voice calls from deep within Albania's wild Alps. I slow my pedaling. "PLEASE stop," it begs. I hit my brakes. A young boy runs into view from a long dirt path tripping over his flip flops. Two younger boys follow shortly behind. They can't stop grinning as they stare at Justin and me. "Hello," I smile back. "How are you?" "Very good, thank you, and you?" the older boy inquires. "I'm great, thanks!" The little blonde one winks and gives me a thumbs up.
The older boy sees my camera and asks for a solo picture of himself. I nod yes, and he shoos the young ones aside, suavely runs his hands through his hair, puffs out his chest and crosses his arms in front of him. Just as I bring the camera to my face, he runs towards me and points to my sunglasses. Of course, I nod.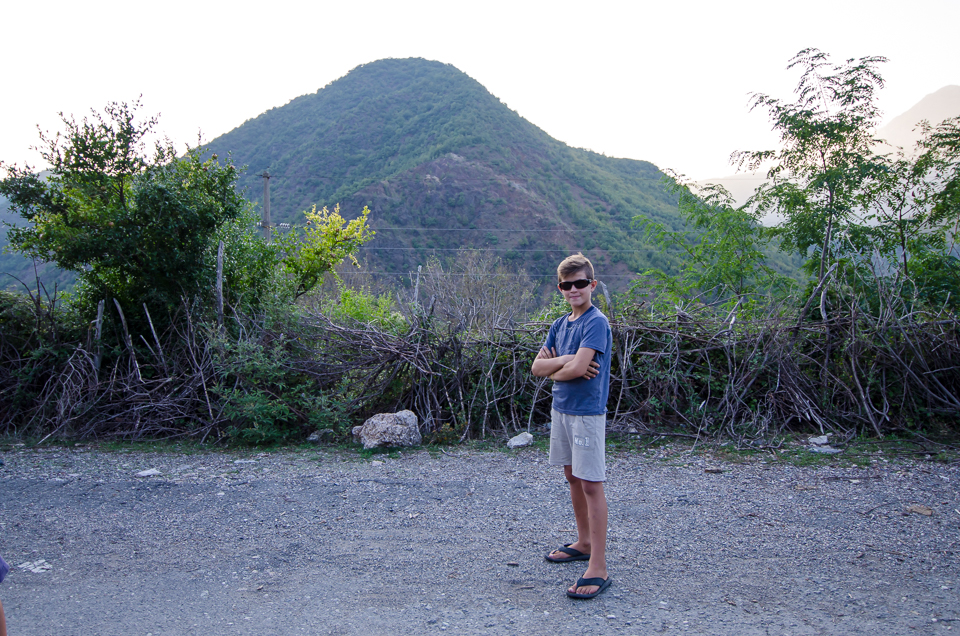 He asks to see the photo. "Very nice!" he approves. By the time we wave good-bye, a handful of kids from unseen houses have joined us.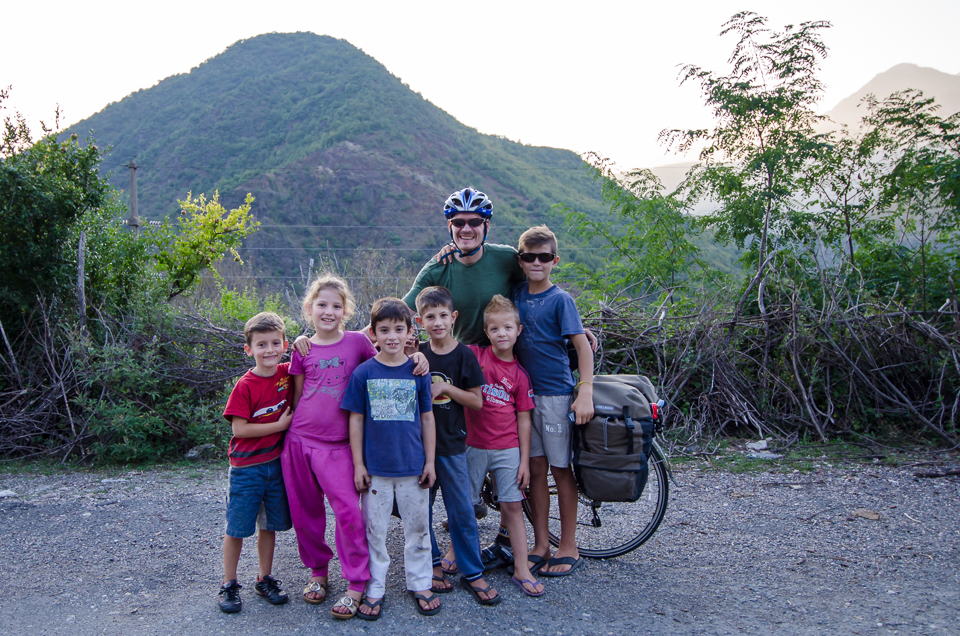 My sunglasses are passed from kid to kid, but eventually make their way back to me.