Our final week in the U.S. was a stressful one that involved preparing our house for rent (how had we acquired so much stuff in four and a half years?!), selling our car (read: cleaning it for the first time possibly ever), hosting dear friends from out of state (we miss you already!), fine-tuning our touring bikes (thank you
Exit 28 Rentals
and White Mountain Cyclery), narrowing down a year's worth of living supplies into four panniers, and tying up loose ends (mail, phone, credit cards, etc.). Oh, right, and a little thing called work. Our journey is unlike many others in that we didn't quit our jobs. We'll be working, albeit at significantly reduced hours, from the road. And so, it was with equal parts business and pleasure that we found ourselves in Munich on July 14, the week of Europe's leading outdoor trade show and the week the Germans won the World Cup. Prost!
Our week of work was highlighted by a drive to nearby Meersburg to explore the charming medieval town right on Lake Constance. Gorgeous.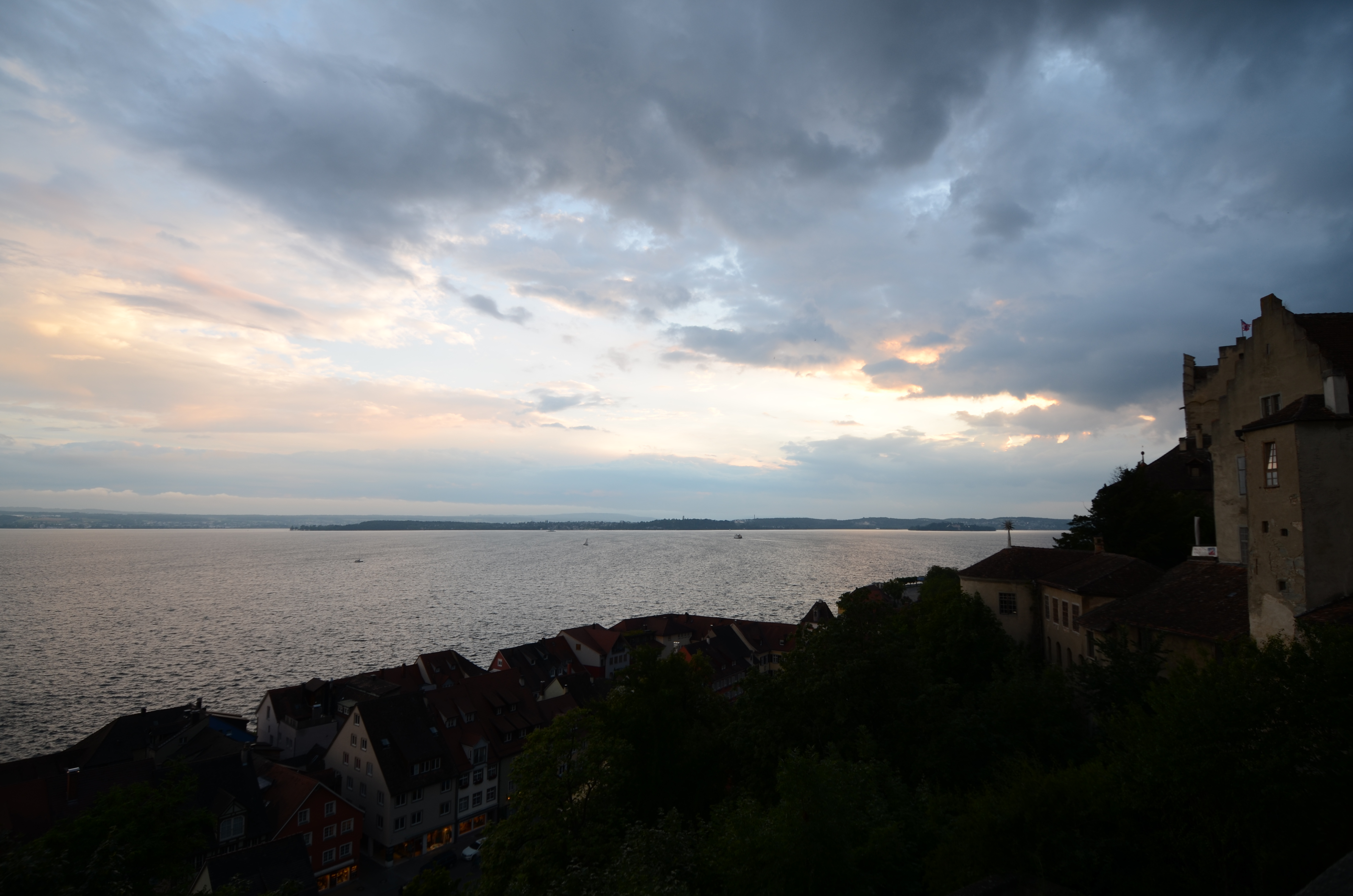 The following Monday afternoon, we left the comforts of our hotel, pilfered some food from the continental breakfast and began pedaling out of Munich.
The sun shone in between heavy downpours all the way to Icking, Germany, where we arrived soaking wet to sleep in a complete stranger's house.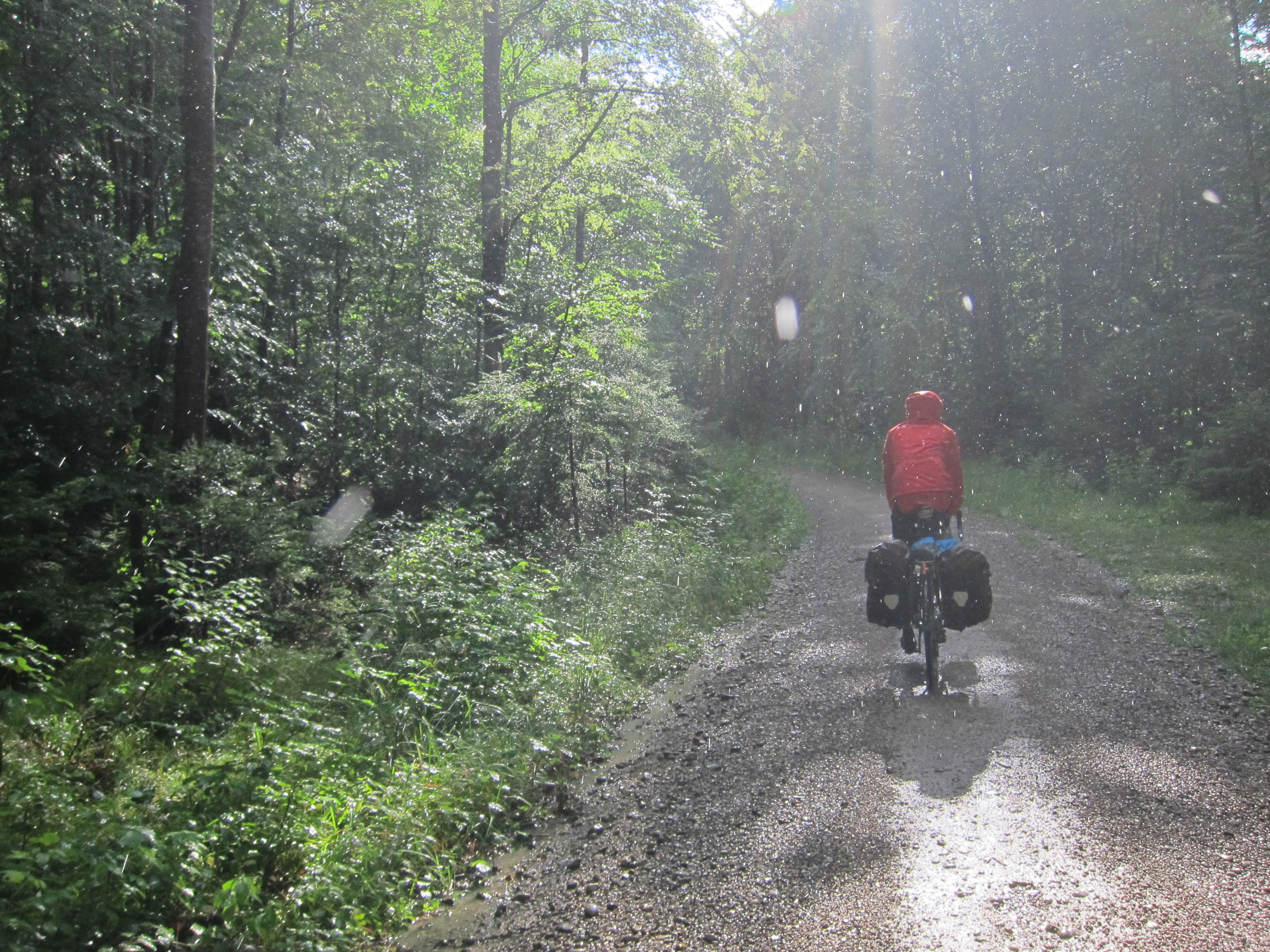 About that. We logged onto the Warm Showers* website a few days prior and reached out to a host in a location ideal to end our first day. After a long, wet day in the saddle, we were so grateful Joerg opened his home to us so we could rest our tired muscles. That night, he introduced us to his lovely family, and we shared a vegetarian meal, chatted about life over a drink and wished his children "Gute Nacht" before drifting off to sleep ourselves. From Icking, we pedaled by rustic churches, free-roaming cows and men in lederhosen until we arrived in Garmisch-Partenkirchen, a stunning, snow-capped mountain town in Bavaria that hosted the Winter Olympics in 1936 (the first year to feature alpine skiing).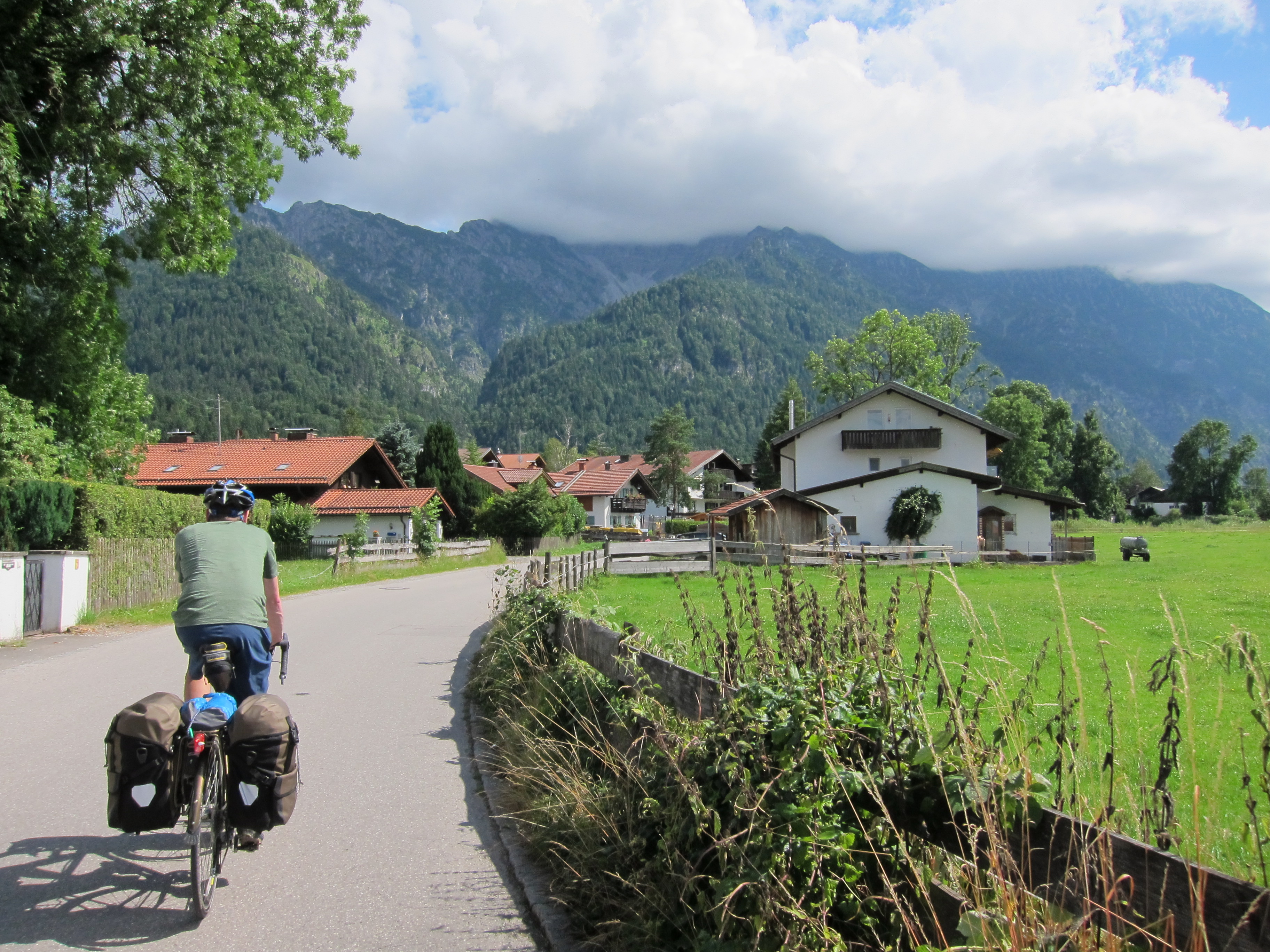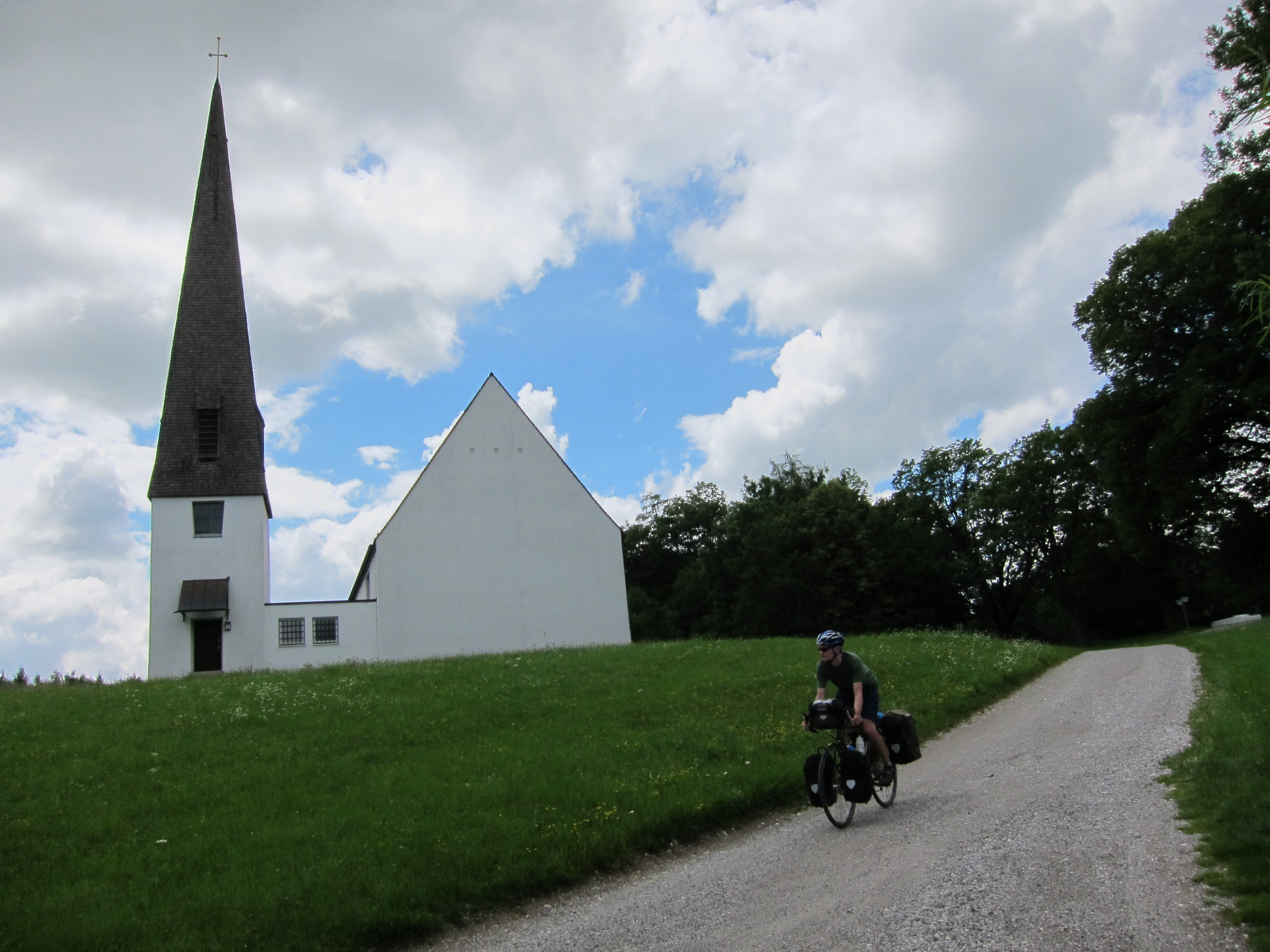 Germany's tallest mountain, Zugspitze, is located nearby and in recent years extreme measures have been taken via giant tarp to protect its fast-melting glacier from the summer sun.
Proper footwear to hike the town's surrounding mountains didn't make the cut into our panniers, unfortunately. So, instead, Justin attended a few business meetings and I took advantage of fast Internet to connect with sources and editors. We did quickly explore the Partnach Gorge at dusk and in bike shoes (I recommend neither) which is 2,303 feet long and over 260 feet deep in some places. Germany, we will miss your beautiful network of bike paths, fresh-baked pretzels in every bäckerei and liters of dunkelweizen. This isn't goodbye.
* Warm Showers is a "free worldwide hospitality exchange for touring cyclists."