The entire plane erupts into cheers and applause the moment we make contact with the ground. I look around the cabin at the round, smiling faces, which reveal rows of perfectly straight gold teeth. Men wear traditional tall, white hats and women wrap their hair in bandanas. We are two out of maybe a handful or so non-Kyrgyz natives. Inside the airport—the largest in the country, and the least modern we've encountered—we push our bike boxes past a group of men yelling "Taxi!" in our faces, to a semi-hidden spot under the steps. We contemplate building them up, but it's 4:00 a.m. here in Bishkek and we're exhausted. Instead, we form a small, enclosed area with our large cardboard rectangles, inflate our sleeping pads and fall asleep quickly.
After a fitful few hours of rest, we build up our bikes, repack our gear and pedal 35 kilometers in 40-degree rain to a Warm Showers home.
Soaking wet, I blink back tears as we pass a few hotels on our way across the busy city; I can't remember being this cold on a bike. Once inside the home of our host, my glasses fog up, my numb feet regain feeling (albeit pain) and I'm speechless; I can't remember feeling so grateful for a warm shelter and a hot shower. The next day is Nooruz, the celebration of the Vernal Equinox, and Kyrgyzstan's biggest holiday. We walk under a brilliant sun, which turns our pale winter skin pink, to a dilapidated brick wall with a large hole. On the other side is an outdoor stadium that bears a slight resemblance to where I envision
The Hunger Games
might be played. We do as the locals do: climb through and cross a field of mud until we reach a barricade of authority surrounding the stadium. From here, we watch men on horseback play the equivalent of what looks like polo—but with a headless goat. In between matches, horses are raced around the muddy track by men and boys alike. I feel as if I've traveled back in time through that hole in the wall.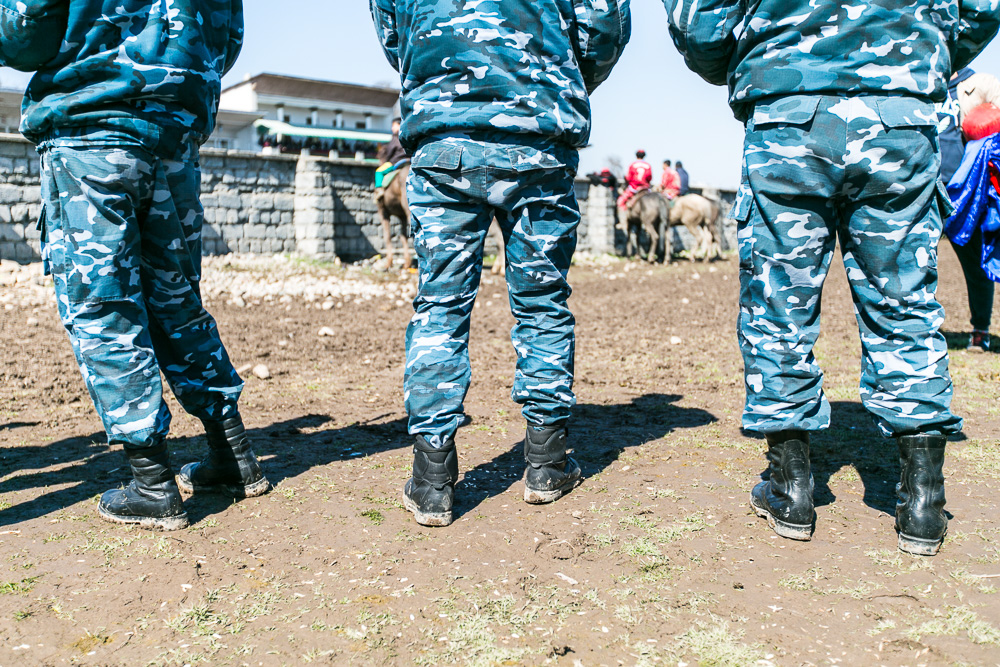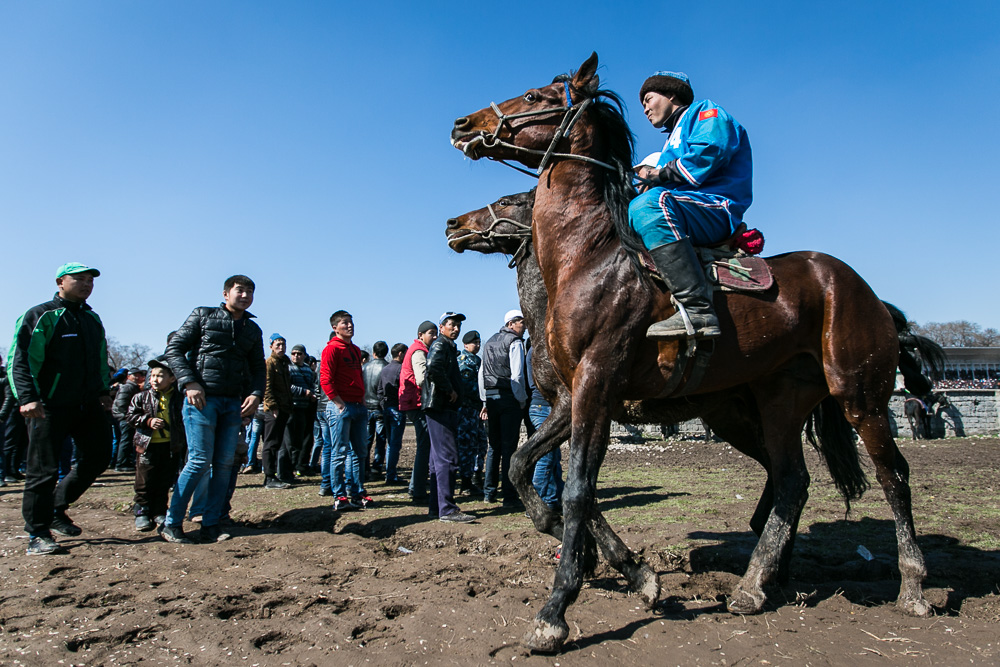 Flags flutter in the breeze, what I imagine to be the national anthem is played and a few important-looking people are brought up on stage. "Do you like our games?" a man asks me at one point. "I do," I say, and he returns a proud gold-toothed smile. However, amid hundreds of others on the most important day of the year, it's hard even here not to notice the stares. Our clothes are too different, our faces are too oval, our skin too white. The curious people who approach us want to know where we're from, why we're here and if we like their country. At one point, we strike up a conversation with a friendly local who is watching the games with two of his three daughters. The smallest, in a blue puffy jacket despite the warmth, sits atop his shoulders for a better view. He tells us he is a construction worker, but his life in this country is difficult. "I heard you can make $3,000 in a month in America. Is it true?" he asks us as we're about to leave.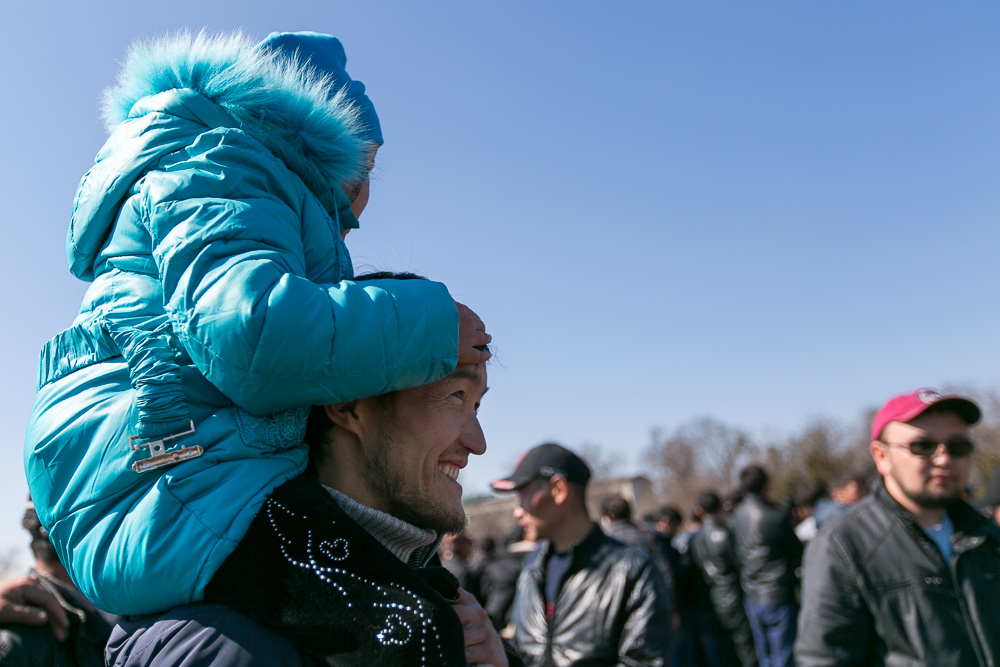 My heart breaks. I tell him it's not true for us. Over the next several days, the calendar clearly shows that spring has arrived, but the cold, rain and snow of winter lingers. When a sunny three-day break in the weather is predicted, we make a break for the mountains, reveling in the beauty of the snow-capped peaks, dirt roads, mountain children and free-roaming animals we pass along the way.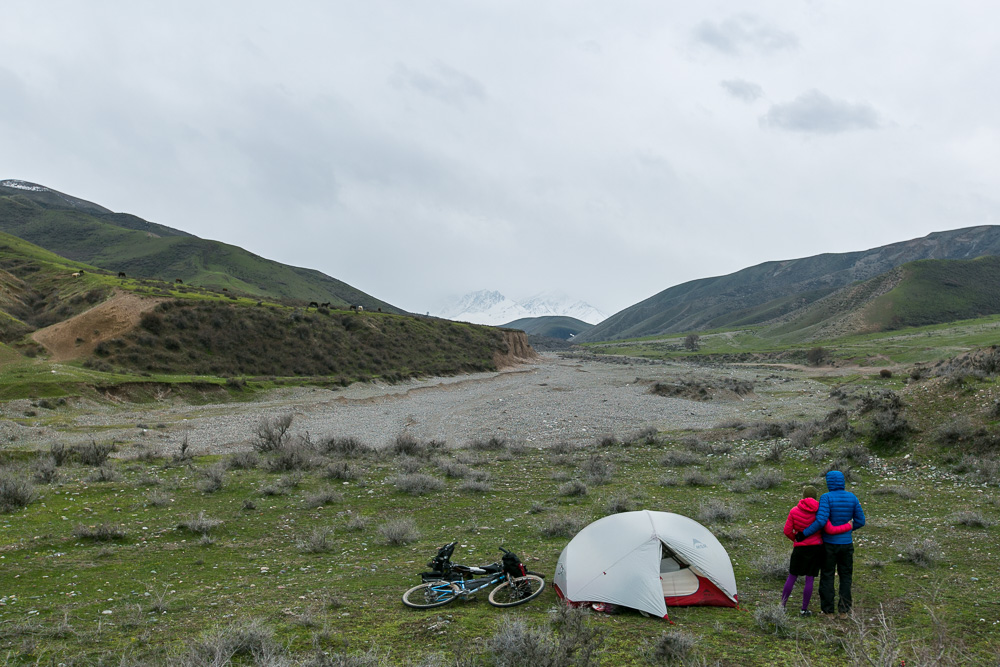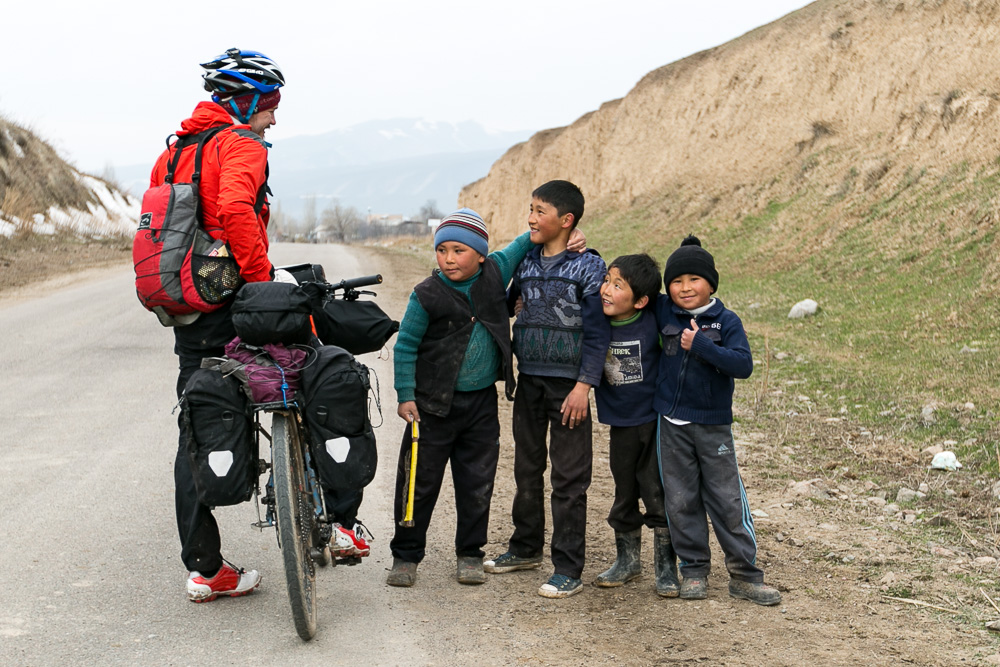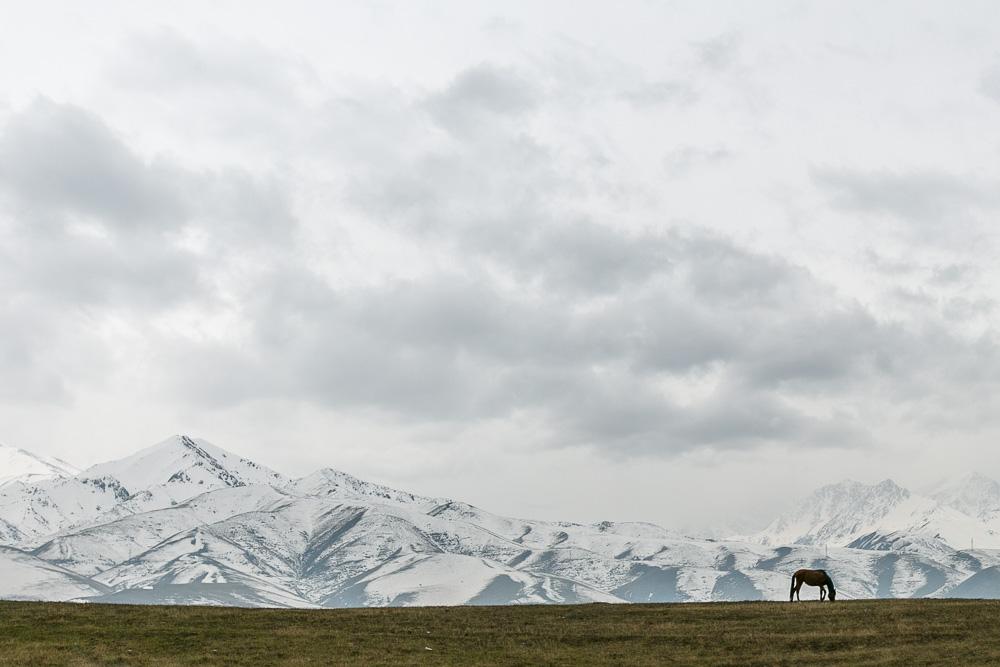 It's the stuff bike touring dreams are made of. But a return of bad weather confines us to four walls after our escape, and so we hole-up in a hostel in Bishkek for nearly a week before heading onward. We get some much-needed work accomplished, restock on supplies at the bazaar and get our Tajikistan visa—in one day!—in the meantime.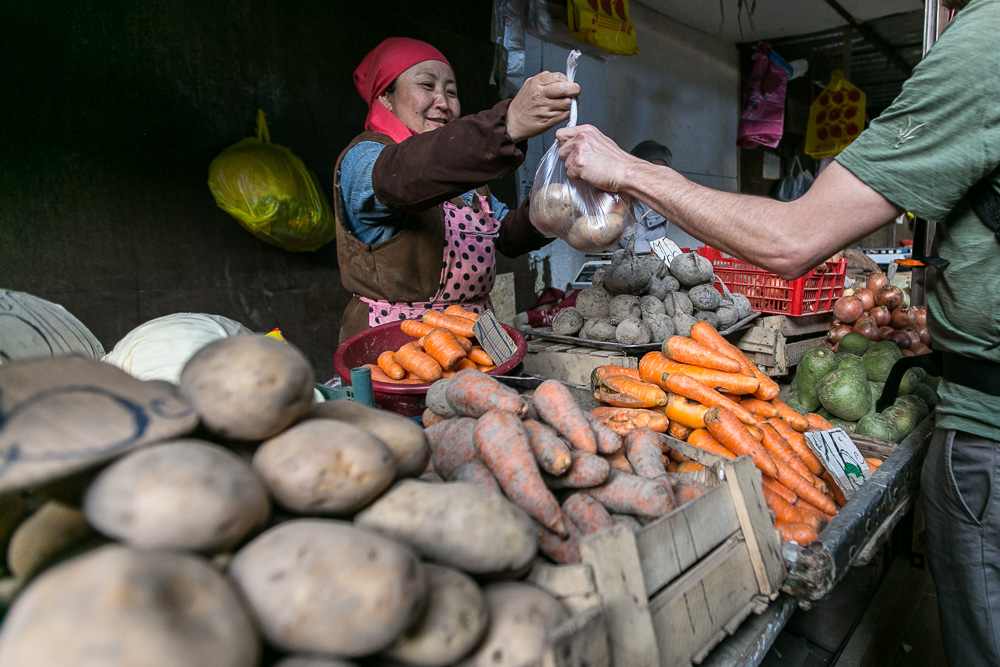 As luck, or fate, or coincidence may have it, we meet a lovely "retired" couple at the Tajikistan embassy who is spending their golden years giving back, and they invite us to share photos of our bike tour with a group of orphans. I'm anxious, not for the first time in this country, but the experience turns out to be one of the better things I have done in my life. The kids we meet are happy and full of hope and they leave an impression far bigger on us than we leave on them, I'm sure of it.