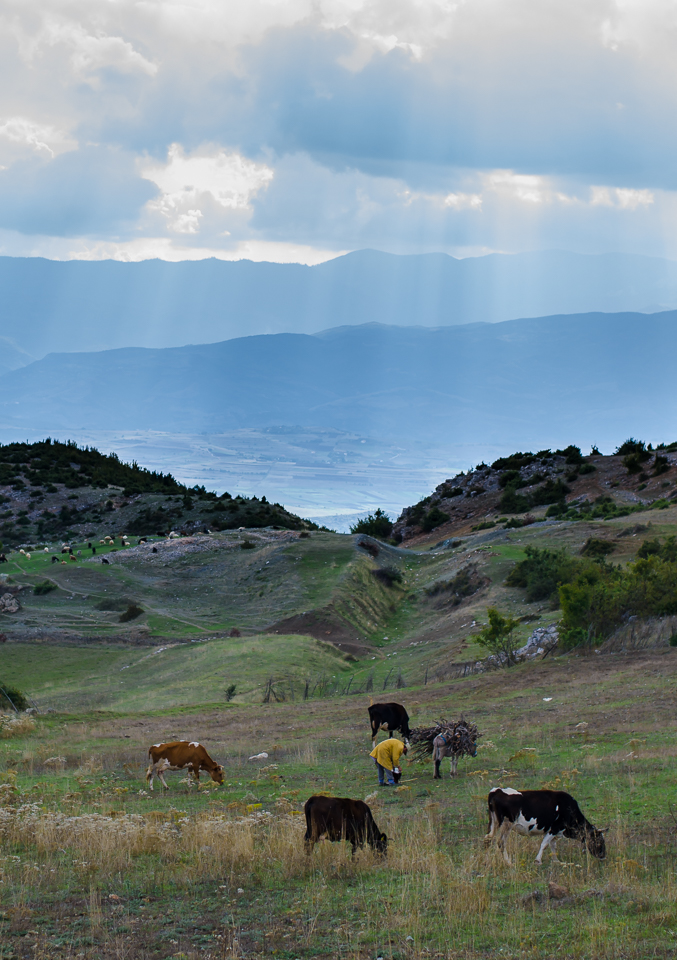 A tranquil first sight after crossing the border from Macedonia.
Justin in the slipstream.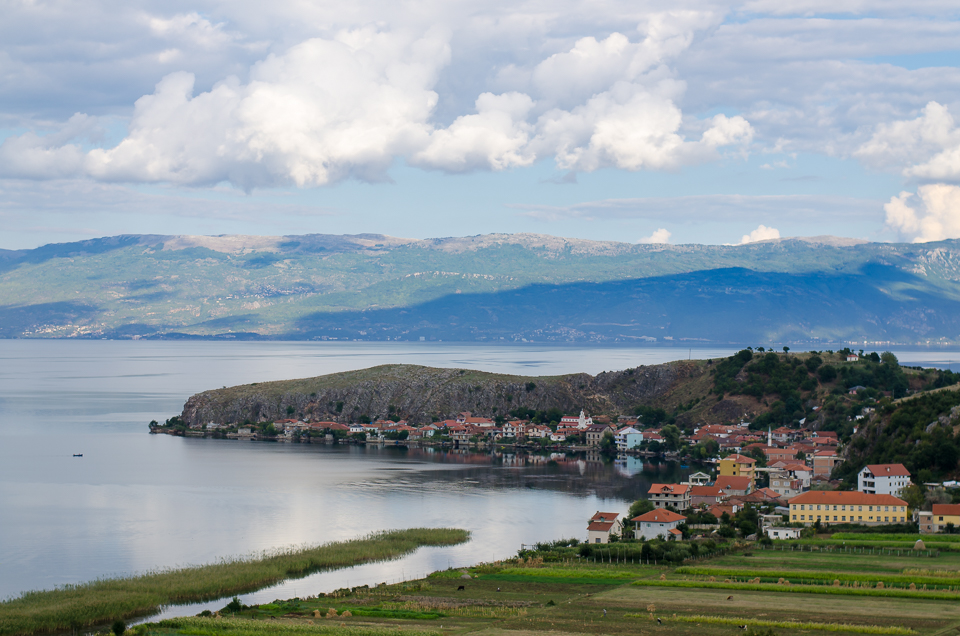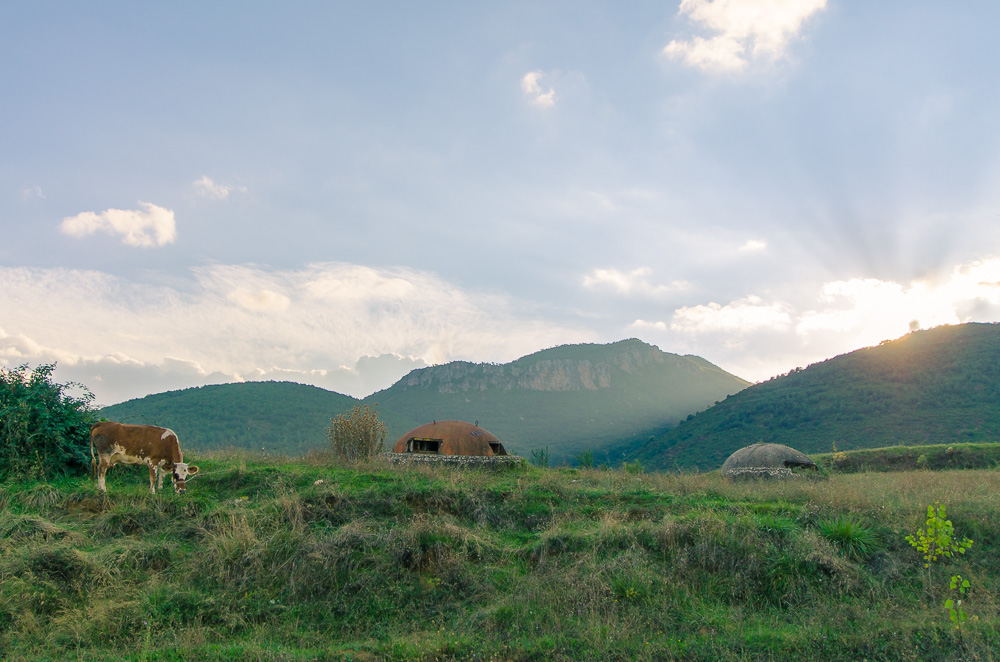 Two of the roughly 700,000 bunkers built in Albania during its communist rule from 1945-1990.
Patiently waiting for a bite.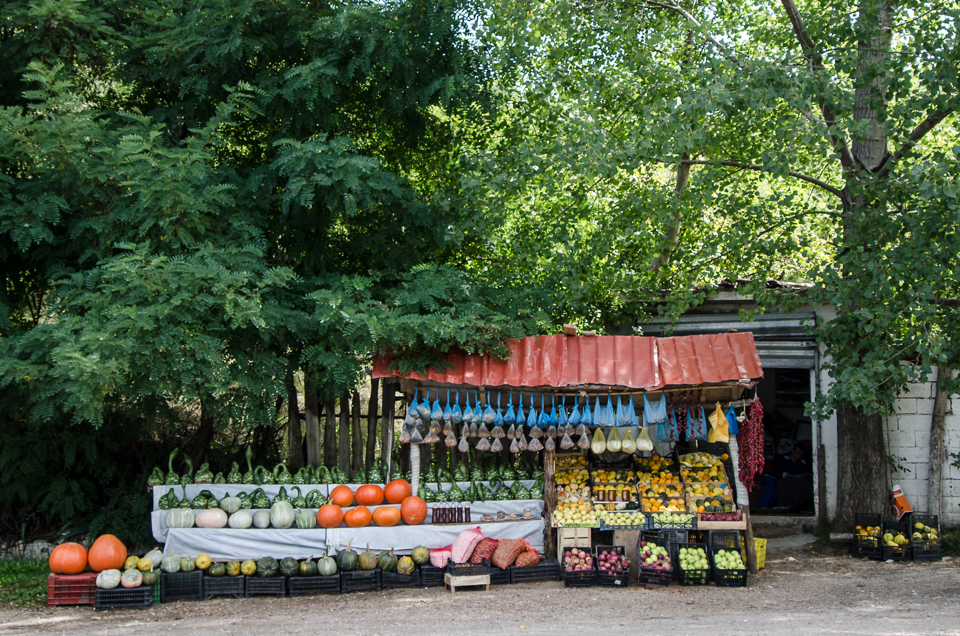 A roadside stand takes on an autumn theme with colorful squash offerings.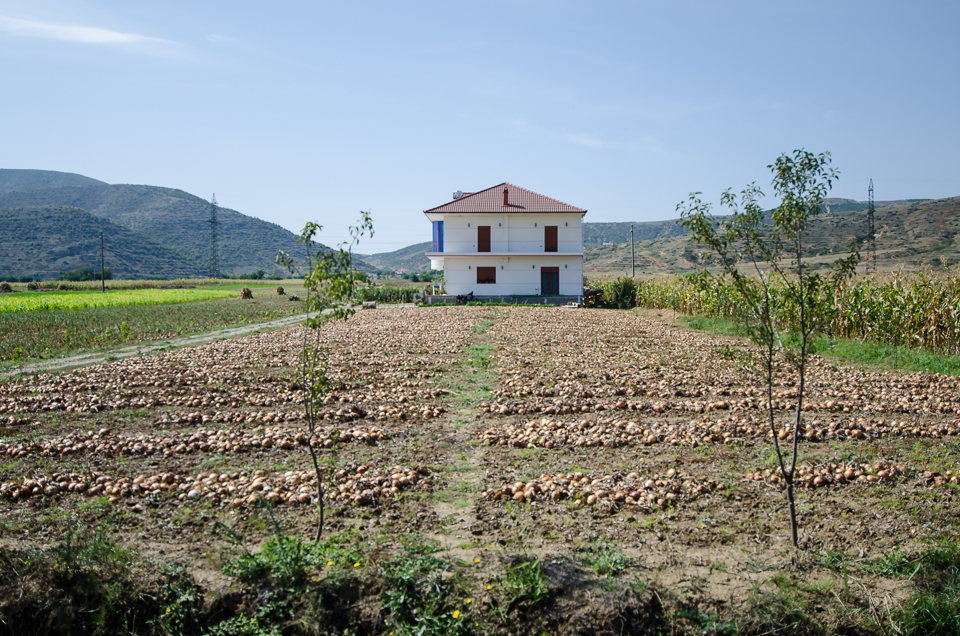 Nearly all houses use their surrounding land for cultivation. Here, onions have been recently harvested and left out to cure.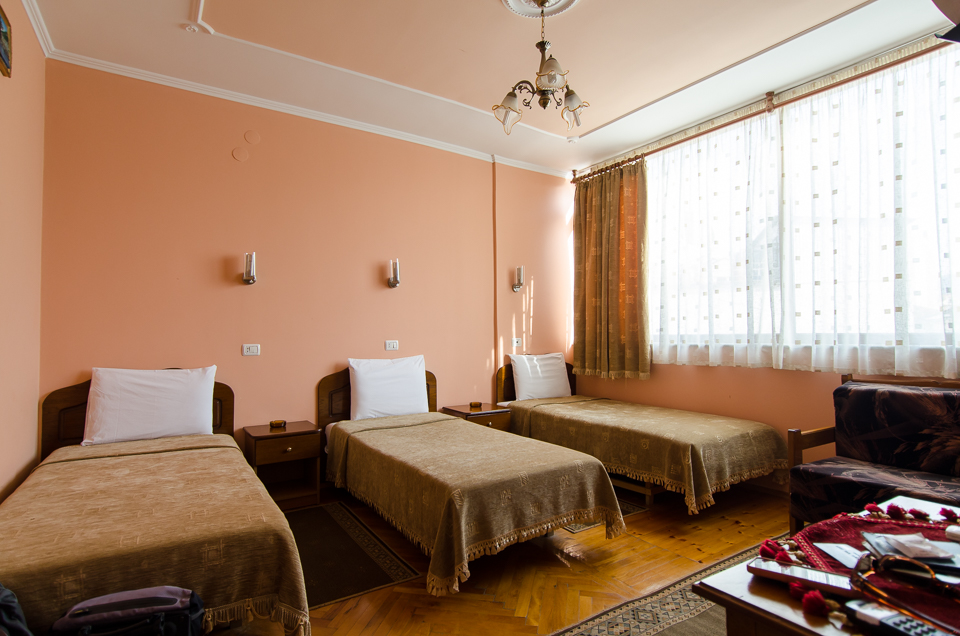 Sometimes the most affordable option is not the configuration you're looking for.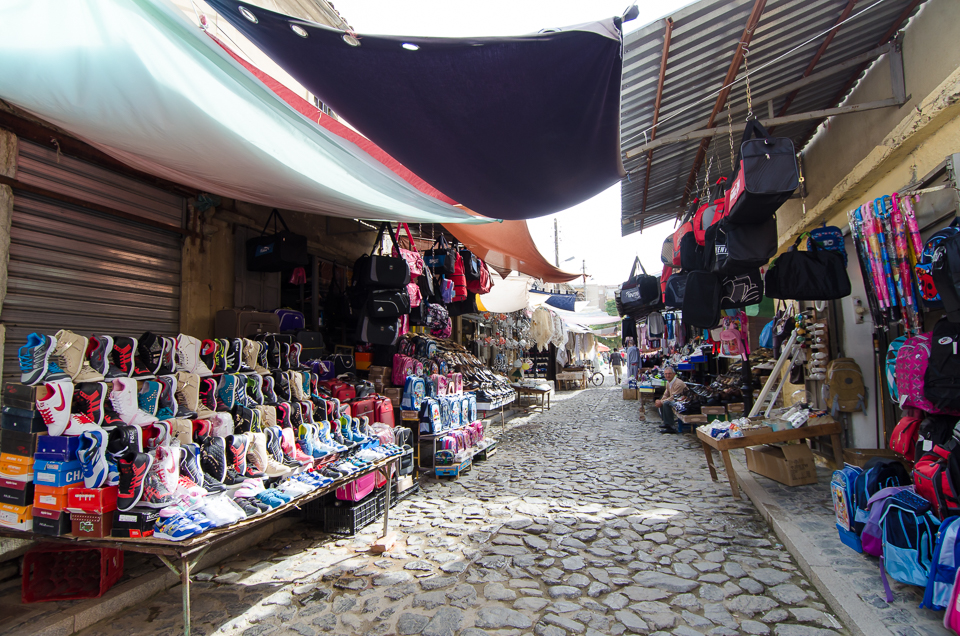 The Old Bazaar of Korçë sells everything from shoes and luggage to car parts and watches.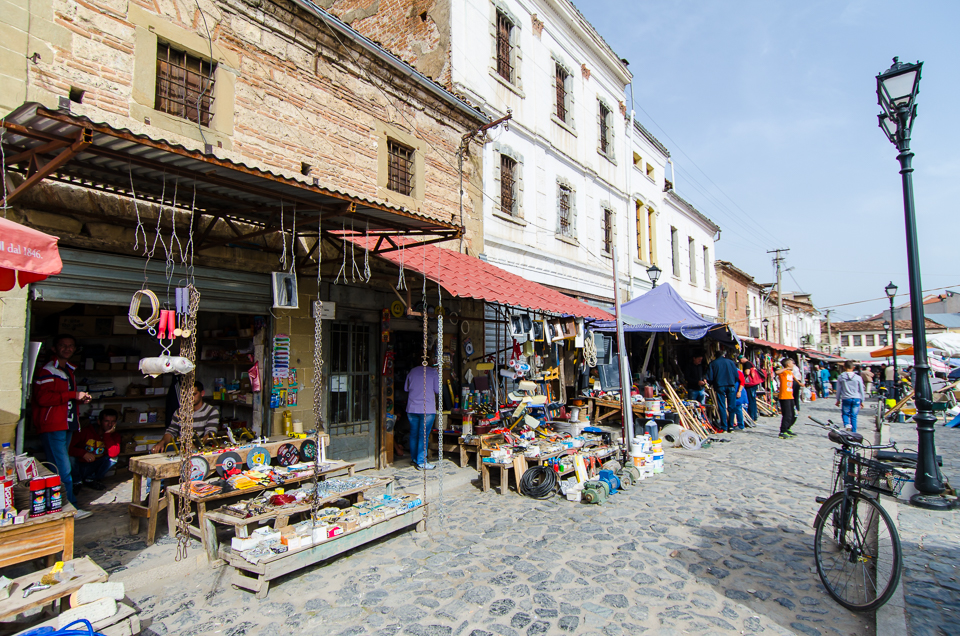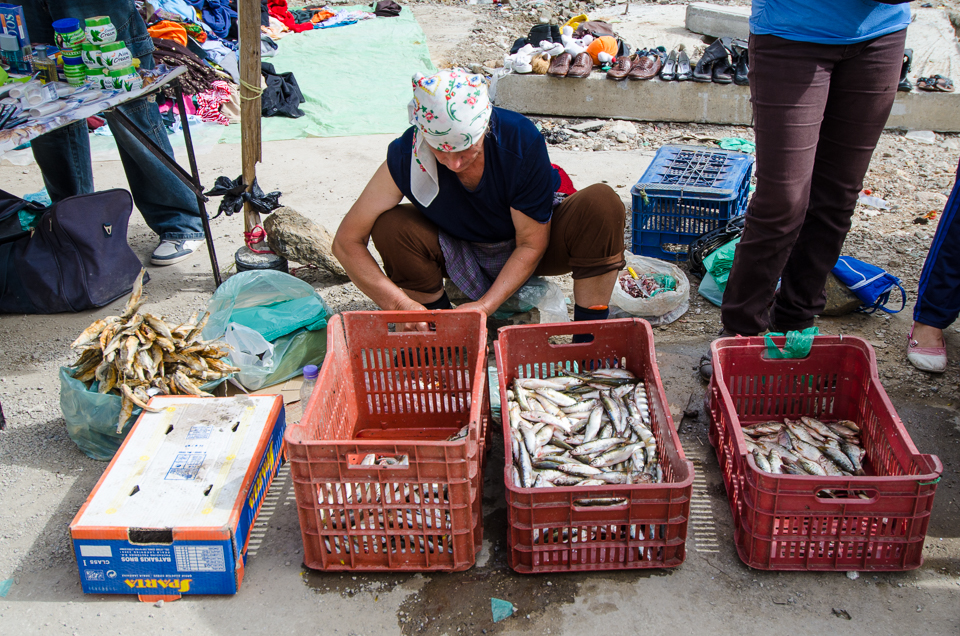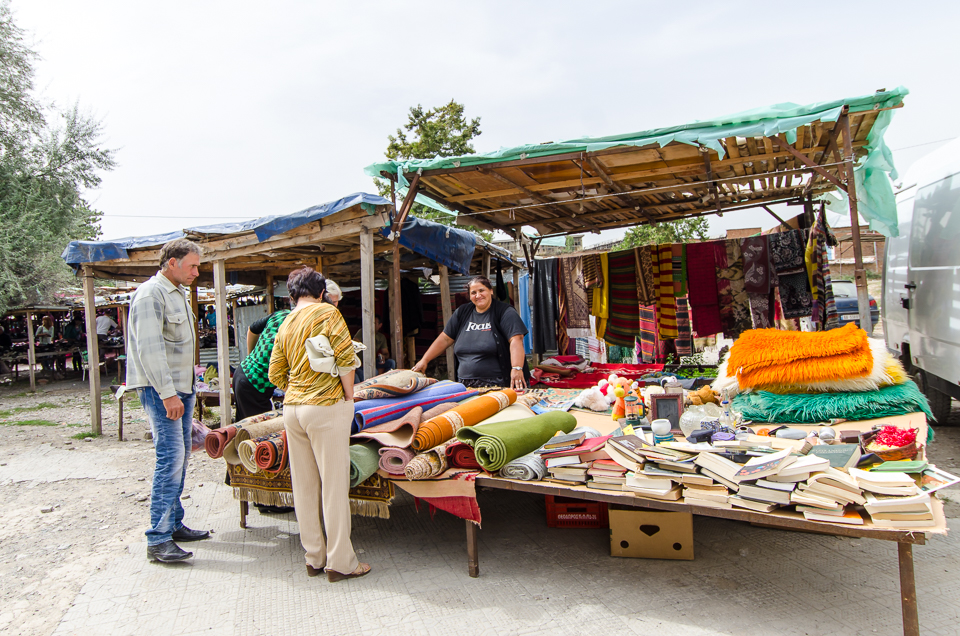 She's happy because we just bought a few secondhand rugs. Little did we know the cost to ship them home would be triple the cost of what we bought them for. So, we ended up carrying 15 pounds of extra weight for a while.
Korça's Orthodox Cathedral of the Resurrection
A typical open-air second story home.
A tiny place of worship in the middle of nowhere...
 ...with God rays above.