Austria, Julie Andrews was right about you: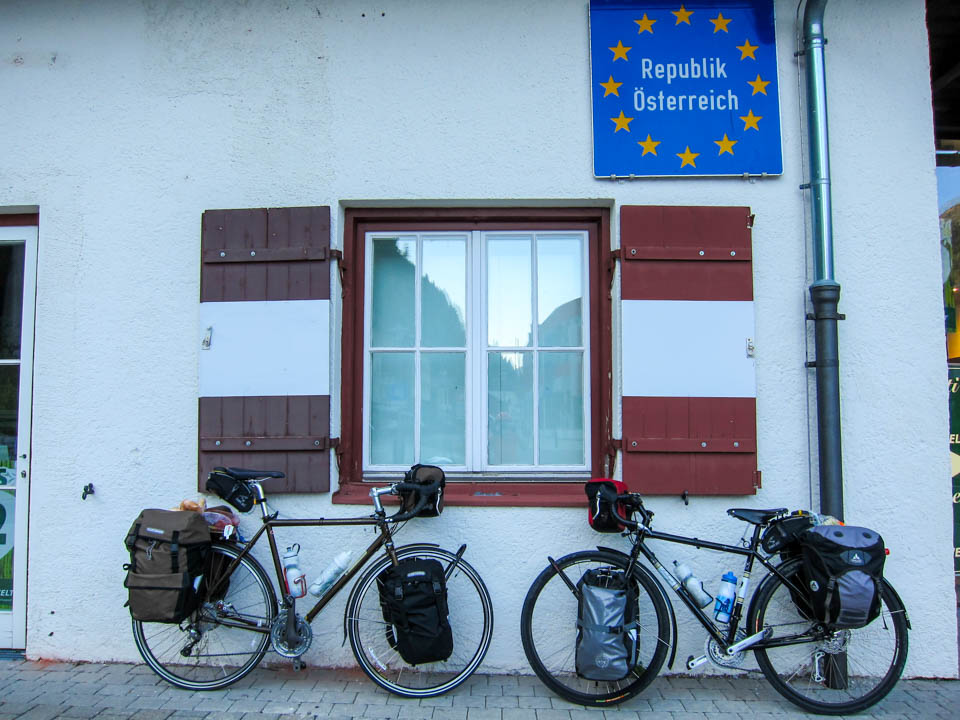 Your hills are indeed alive, and they are no joke!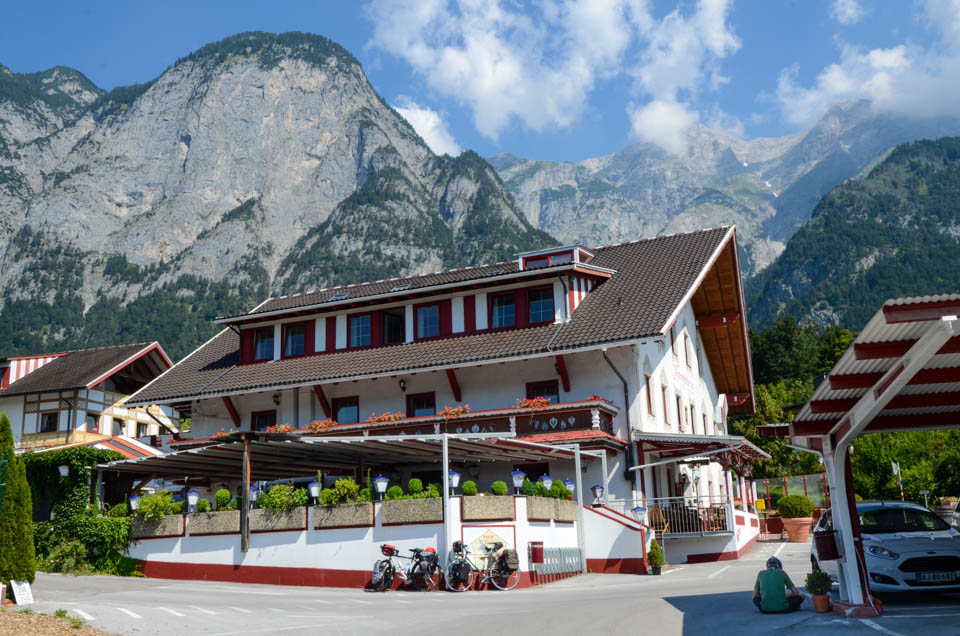 From Garmish-Partenkirchen, we pedaled up, up, up and into Austria via gravel trekking paths. We couldn't escape the hot sun and steep climbs, so food breaks were frequent. Legs screaming in pain, I sang songs from The Sound of Music to stay sane, which likely drove Justin crazy.
We scored some horseradish mustard at a local market earlier in the day, and made veggie sandwiches for lunch, eating on a hillside (of course!) overlooking the city of Innsbruck.
After lunch, we took cover under a canopy of trees to wait out a passing rain storm.
A few kilometers later, within a wooded trail network, we set up camp, cooked dinner and could have slept straight through the next day.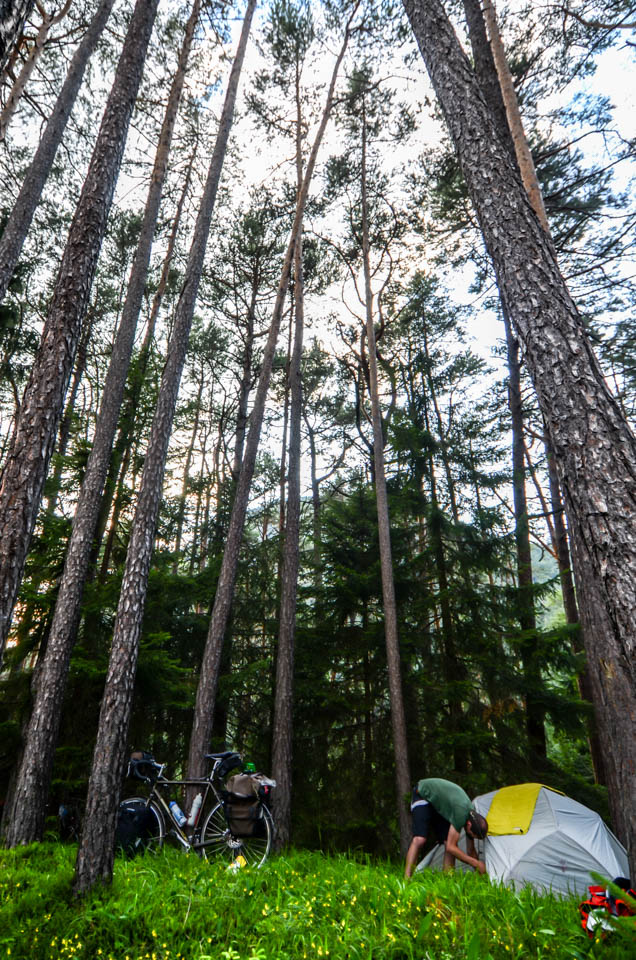 But we didn't because...Italy!